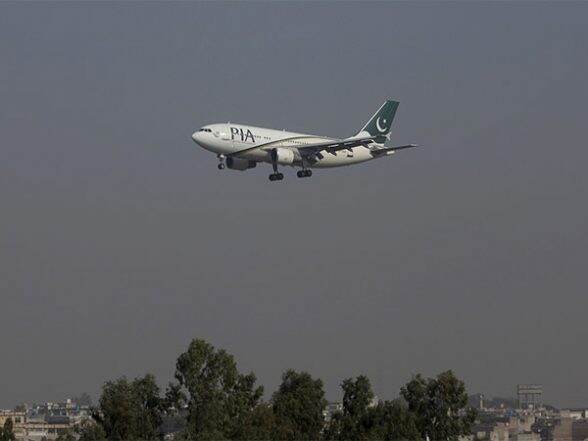 Karachi [Pakistan], September 2 (ANI): Despite being in a dire financial situation, Pakistan International Airlines (PIA) has made appointments of staffers in the United Kingdom (UK), at higher salaries, ARY reported.
The national flag carrier is facing a three-year restriction on direct flights to the United Kingdom (UK). The airline appointed officers and staff members on exorbitant wages in spite of the financial crisis and the ban.
Also Read | Great Kanto Earthquake: Is Japan Ready for the Next Big One?.
It was found that the PIA country manager will earn 70,000 Pounds annually, compared to 55,000 Pounds for the passenger sales manager and 55,000 Pounds for the finance manager.
At the Manchester station, a manager was also hired with additional benefits and 55,000 Pounds annual pay.
Also Read | Singapore New President: Tharman Shanmugaratnam, Economist-Turned-Politician, Elected As Ninth President of Singapore.
The PIA spokesperson said that the domestic carrier kept operating flights while sharing codes with Turkish Airlines in the UK and earning 14 million pounds a year. According to the spokesperson, only 1.8 per cent of earnings is spent on paying the UK employees of PIA.
The spokesperson claimed that direct flight service between Pakistan and the UK would soon be restored. It further stated that the early return of direct flights to the UK was the reason the airline's country manager and sales managers were chosen.
The accounts of Pakistan International Airlines (PIA), the country's flag carrier, were frozen by the Federal Board of Revenue (FBR) on Thursday due to the non-payment of more than Rs 8 billion in taxes. The company's 26 bank accounts have been frozen so far.
According to the FBR, the PIA committed to pay PKR 2 billion under Federal Excise Duty obligations due in August but broke its promise.
The PIA spokesperson clarified that the bank account closure won't have an impact on the airline's flight schedule, ARY News reported. (ANI)
(This is an unedited and auto-generated story from Syndicated News feed, LatestLY Staff may not have modified or edited the content body)
Article source: https://airlines.einnews.com/article/653377894/x0CiDQmbi1tYxIgT?ref=rss&ecode=vaZAu9rk30b8KC5H