For those trying to get in and out of the nation's capital—residents, tourists, business people, elected officials—Ronald Reagan National Airport, also known as DCA, is the way to go. It's a short Metro or cab ride away from downtown or Capitol Hill. It's not that large of an airport; it has a short, easy walk from the gates to ground transportation. Aside from the normal annoyances of flying, it's pure convenience.
DCA is owned by the federal government, however, and Congress directly regulates its flight patterns. And a push this year to loosen those regulations in the Federal Aviation Administration reauthorization, a bill that comes up every five years or so, has sparked one of the most ferocious food fights in Washington.
It's Western representatives and senators versus Capital-region representatives and senators. It's Western chambers of commerce versus small, regional airports in the East. It's one quickly slapped-together ad-hoc group, the Coalition to Protect America's Regional Airports, versus another, the Capital Access Alliance. It's Atlanta and Salt Lake City versus Chicago and Northern Virginia.
But, at its very core, it's a corporate dogfight between United Airlines and Delta Air Lines.
At issue is a proposed loosening of the "slot" and "perimeter" rules, which govern both the number of flights that can take off from DCA and the destinations to which they can travel.
In plain English: DCA has always been more convenient for those going in and out of the city. But when Dulles opened in the 1960s, the government tried to bolster its growth by placing restrictions on flights in and out of DCA. The government's initial "perimeter rule," then, limited nonstop flights out of DCA to a 650-mile radius. If you wanted to get to, say, Rochester, New York, DCA was the airport for you. But if you needed to get on a larger aircraft for a trip to Los Angeles, you'd have to haul out another half-hour—in decent traffic—to Dulles. Dulles had, and has, a much greater capacity for passengers.
In the decades since, there have been constant pushes from lawmakers outside the perimeter to either expand or eliminate it, or at least create more exemptions to it. No senators, after wrapping up a busy workweek early Thursday afternoon, want to truck out to Dulles for a nonstop flight home when they could be at DCA in 10 minutes.
By the mid-1980s, the perimeter was expanded to its present-day limit of 1,250 miles. And while enemies of the perimeter rule haven't been able to eliminate it altogether yet, Congress has approved plenty of "beyond-perimeter" exemptions over the years. A limited number of daily nonstop flights are now available to destinations including Austin, Denver, Las Vegas, Los Angeles, Phoenix, Salt Lake City, San Francisco, San Juan, Seattle, and Portland. (Much of the work in earning these exemptions was achieved by former Senate Commerce Committee Chairman John McCain, the Republican from Arizona. But McCain was, on net, less of a dirtbag than many of his colleagues, and for years he continued to take connecting flights in and out of Phoenix to show he wasn't just trying to make travel more convenient for himself.)
With an FAA reauthorization due this year, DCA perimeter opponents made an aggressive push to lift as many of the restrictions as it could. A new group called the Capital Access Alliance, which formed earlier this year is arguing that additional flights in and out of the D.C.-region would be good for consumers in a costly flight market. To counter the CAA, an opposing group called the Coalition to Protect America's Regional Airports popped up. It argues that DCA is already at capacity and warns that airlines would cancel less profitable in-perimeter flights if they were able to offer more long-haul flights to major cities out West.
It's all a lot to chew over, and these coalitions come armed with plenty of numbers to throw at you. But who is driving these coalitions? Well, here are a couple of screengrabs of their websites.
The first is from the website of Capital Access Alliance. Between the various midsize city chambers of commerce and film festivals, is there any behemoth aviation corporation that stands out to you?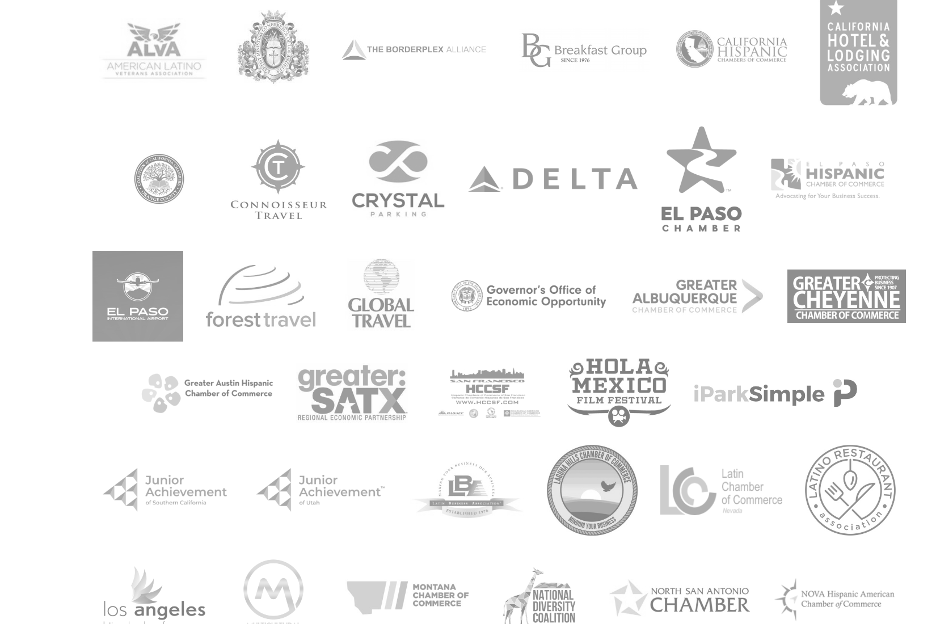 Hint: It rhymes with … "Yelta."
The second screenshot, below, is from the Coalition to Protect America's Regional Airports. No offense to Tappahannock-Essex County Airport, but is there perhaps a larger global megacorporation that stands out as having a little more sway within the coalition?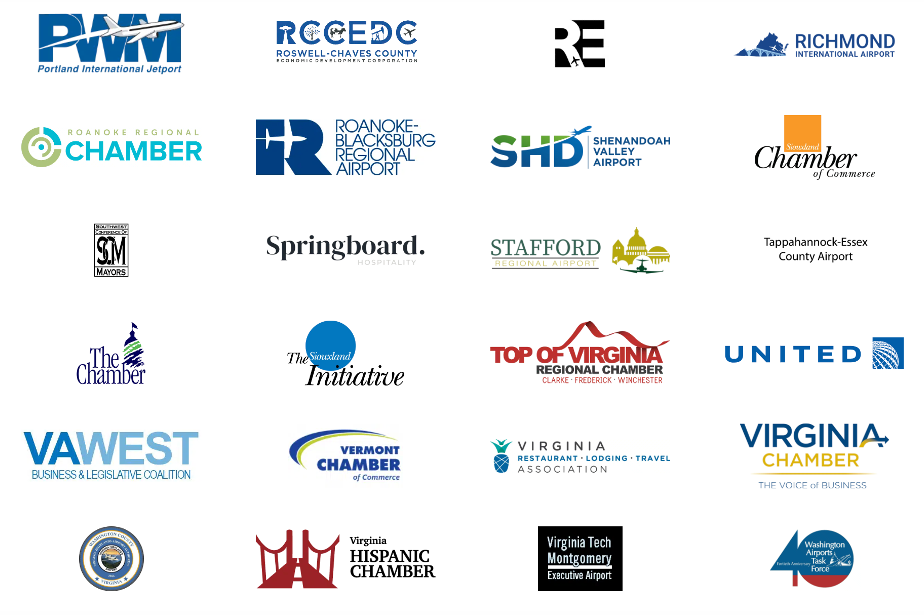 Ah, yes, it's United.
Dulles International Airport is what is known as a "fortress hub" for United Airlines; the airline controls about 70 percent of its gates. United, therefore, doesn't want more competition on long-haul flights from DCA—especially when many of those new DCA long-haul flights might go to its rival, Delta, which is trying to establish more of a foothold at the airport.
This is what's going on. Delta is fighting with United.
Within Congress, those who want to loosen the rules to get more nonstop flights out of DCA are mostly Western members and senators, or those from Atlanta, where Delta is headquartered. Those who want to keep the rules are mainly in-perimeter members—whom United is surely warning that they'll lose their puddle-jumper DCA flights to Podunksville if carriers can offer all of these fancy new flights to Los Angeles instead—and those from the Chicago area, where United is headquartered.
Some of the sharpest opponents of changing the rules, though, are local elected officials and government agencies. The four senators representing Maryland and Virginia, while sometimes on opposites sides of a congressional food fight, are in lockstep on this one. They argued in a Washington Post op-ed that Dulles, DCA, and Baltimore-Washington International Airport in Maryland "have worked in tandem for decades to connect the nation's capital to destinations around the world while serving as centerpieces of the regional economy." DCA was designed to be a small, regional airport, with Dulles and BWI as the "growth" airports for longer-haul flights to and from the region. Adding more long-haul flights out of DCA would further upset the "equilibrium" of the region and overload the airport more than it already is. Now, this might sound like—and is—Marylanders simply wanting to protect BWI and the Virginians simply wanting to protect Dulles. But both the FAA and the airport authority that manages both DCA and Dulles concur that DCA is already stretched to the gills and can't take much more capacity.
Ahead of the FAA reauthorization, Delta's partners in Congress put forth identical legislation in each chamber making their ask: 28 new round-trip flights per day out of DCA, either inside or outside the perimeter. Brian Walsh, a spokesman for the Capital Access Alliance, the Delta-affiliated group, told me on the phone that these new flights would be entirely "additive" to the flights that already exist, so United's—er, the Coalition to Protect America's Regional Airports'—argument that carriers would cancel their less-lucrative, in-perimeter flights because of this change didn't hold water.
In the Senate, the "Direct Capital Access Act" was introduced by Georgia Sen. Raphael Warnock (Atlanta, Delta, etc.) and Wyoming Sen. Cynthia Lummis (West). In the House, the same bill was introduced by Georgia Rep. Hank Johnson (Atlanta, Delta, etc.) and Utah Rep. Burgess Owens (Delta hub in Salt Lake City).
The House passed its FAA reauthorization bill out of committee last week without touching the issue, punting the showdown to a later date.
The Senate Commerce Committee, though, was prepared to act on the issue in its version of the FAA reauthorization last week. Shortly before the markup, the leaders of the committee, Texas Sen. Ted Cruz and Washington Sen. Maria Cantwell, had reached a "tentative" deal that would add four daily round-trip flights at DCA outside the perimeter.
But then, Sens. John Thune and Kyrsten Sinema threw a curveball on a separate matter. The two were insisting on an amendment that would let the FAA consider reducing the 1,500-hour rule for commercial pilot training. Sen. Tammy Duckworth, among others, was furious with the idea.
"A vote to reduce a 1,500-hour rule for pilot training," Duckworth inveighed, "will mean blood on your hands when the inevitable accident occurs as a result of an inadequately trained flight crew."
After a couple of hours of discussion, markup was eventually called off. The Senate Commerce Committee won't consider the FAA reauthorization, or its tentative agreement to increase long-haul slots at DCA, until July because of Duckworth's revolt over pilot training hours. That buys United some time.
This is the Sen. Tammy Duckworth who represents Chicago, by the way.
Article source: https://airlines.einnews.com/article/640959168/GtlnEtNqkAX_mg3L?ref=rss&ecode=vaZAu9rk30b8KC5H