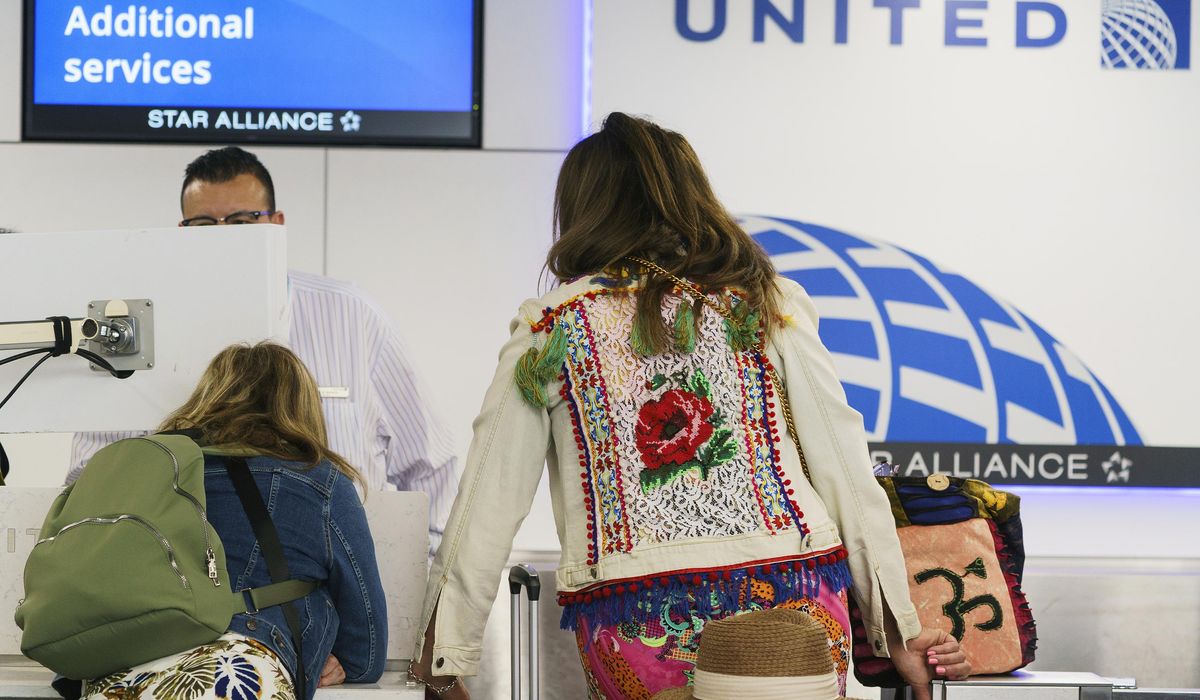 Despite improvements across the industry, United Airlines passengers continue to see experience delays and cancellations Thursday.
Of the 487 flights from or within the U.S. that were canceled as of noon Thursday, 383 were United flights. It meant that at least one out of every seven United flights didn't reach its destination Thursday.
The airline with the second most canceled flights was JetBlue, which canceled 21 flights.
---
---
Part of the issue is with capacity. According to the Aviation analytics firm Cirium, United Airlines is working with about 90% of its total capacity, making it difficult to deal with heavy holiday traffic.
On Wednesday, United Airlines Chief Executive Scott Kirby blamed the Federal Aviation Administration for the cancellations and delays. According to Mr. Kirby, the FAA failed to adequately staff flight control centers and caused delays in New York and New Jersey.
"The FAA frankly failed us this weekend," Mr. Kirby said in a companywide memo.
Both Transportation Secretary Pete Buttigieg and United Airlines' two unions criticized Mr. Kirby's assessment, saying that United could have planned better for summer storms and increased holiday traffic.
"United Airlines has some internal issues they need to work through. They've really been struggling this week, even relative to other U.S. airlines," Mr. Buttigieg told CNN. "Air traffic control issues are not the number one issue causing cancellation and delays. They're not even the number two issue."
Over 1 million passengers were left stranded this week as heavy storms plagued the northeastern U.S. According to the U.S. Bureau of Transportation Statistics, at least 8,000 flights were canceled due to logistical problems and weather.
Article source: https://airlines.einnews.com/article/642216698/tbiUvsxwirql_2c0?ref=rss&ecode=vaZAu9rk30b8KC5H