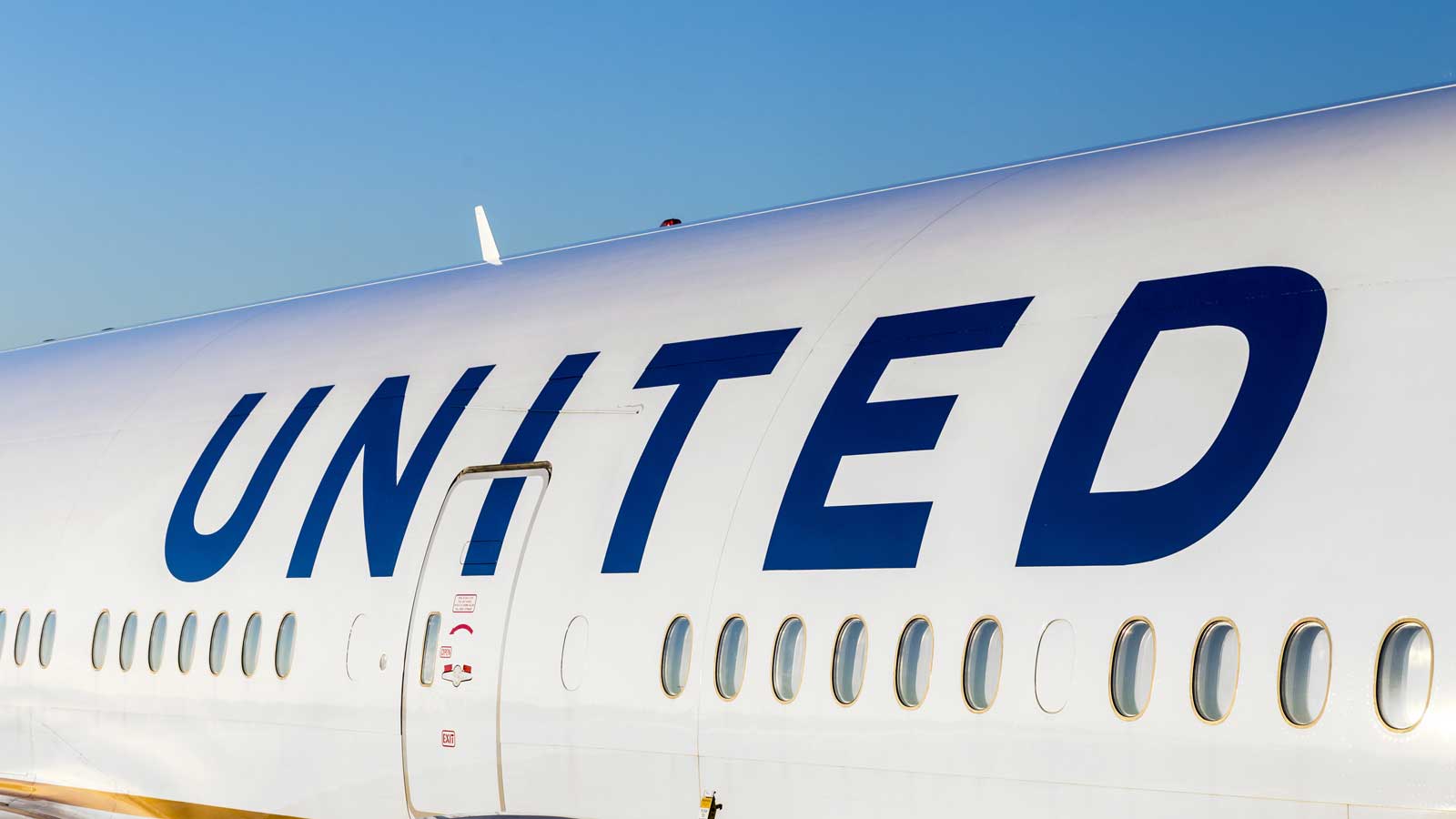 United Airlines (NYSE:UAL) stock had a muted reaction to record earnings this week.
The company earned $881 million, $2.66 per share, under GAAP, on revenue of $25.6 billion for the three months ending in June. This compared with a loss of $1.05 billion, $3.22 per share, a year earlier, as total revenue jumped 30%.
United reported non-GAAP earnings of $3.24 per share and a pre-tax margin of 9.8%, as it paid down $1 billion in high-coupon debt.
Either the stock is an enormous bargain, or there's something going on below the surface for investors to worry about.
A Closer Look at UAL Stock
Airline stocks were volatile before COVID, but the pandemic buried many, including United.
The company still has $19.6 billion in net debt, under GAAP, which turned $3.8 billion of operating cash flow to just $2 billion in free cash flow during the June quarter. The debt will take years more to clear.
Then there are basic operations in a time of accelerating climate change. United's hub at Newark was hit hard by storms around New York in late June, creating gridlock and cancelling flights across the network.
Dealing with the problem will mean scheduling fewer flights, especially to Newark, which United had just made its international gateway. United now handles 57% of all flights there.
After first blaming the Federal Aviation Administration for its problems, CEO Scott Kirby backed down, apologizing to Transportation Secretary Pete Buttigieg. It didn't help when Kirby flew to meet the crisis on a private jet.
Fuel prices are volatile, and United's recent contract with its pilots will increase pressure on earnings. The agreement raises some salaries as much as 40% and will cost $10 billion over four years. The airline acted because the whole industry faces a pilot shortage.
The Bull Case
The UAL stock price is attracting bargain hunters. The airline's expansion has been a financial success, and new routes to Asia will keep it growing. United starts flying direct to Manila in October and is also expanding service to Japan, Hong Kong, and Taipei.
Tipranks currently lists 11 analysts following United, with 6 saying buy and just 1 saying sell. The average forecast of 19 analysts a Yahoo saw earnings averaging $9.73 this year and $11.19 per share next year, with half of them recently hiking their estimates.
Small wonder that our Charles Munyi recently called United one of three large cap stocks to buy now. Airlines may be stumbling, but their stocks are not.
The Bottom Line
If interest rates have topped out and the tech rally is broadening, United stock should benefit.
Most airline stocks are still dirt cheap. The PE of Delta Airlines (NYSE:DAL) is below 11 and that of American Airlines (NYSE:AAL) is below 7.
"God willing and the creek don't rise," as the saying goes, United is a buy here.
The problem is that God doesn't seem willing, and the creek is rising. Climate change is creating uncertainty, and wars aren't helping.
The case for United is based on growing international travel, especially to Asia. It's also based on Kirby getting a handle on operating problems, which is also uncertain.
But where there are big risks, there are also big rewards. The potential rewards with United are substantial.
As of this writing, Dana Blankenhorn did not hold (either directly or indirectly) any positions in the securities mentioned in this article. The opinions expressed in this article are those of the writer, subject to the InvestorPlace.com Publishing Guidelines.
Article source: https://airlines.einnews.com/article/645934156/-9MsILaU5wW_A-ws?ref=rss&ecode=vaZAu9rk30b8KC5H