While most countries definitively lifted pandemic-related travel restrictions by 2021 or early 2022, airlines are still dealing with the aftershock of laying off and then struggling to rehire nearly 500,000 workers.
There is a shortage of everyone from baggage handlers and air traffic controllers to flight attendants and pilots. One report calculated that North American airlines currently need to hire 12,000 more pilots to fix staffing needs while even the U.S. Air Force is currently 1,500 pilots short. As a result, many airlines have been cutting flights and reworking routes to spread out staff.
DON'T MISS: A Flight Attendant Reveals The Best Time To Fly (And What Not To Bring Aboard)
On Aug. 7, the biggest airlines in the U.S. came together to ask the Federal Aviation Administration (FAA) to push back the minimum flight requirements at New York City airports. While the government agency has a rule that a certain number of flights fly out of the busy hub on a given day, it temporarily suspended them ahead of the busy summer travel period back in March. The lifted requirement also applied to D.C.'s Ronald Reagan Washington National Airport.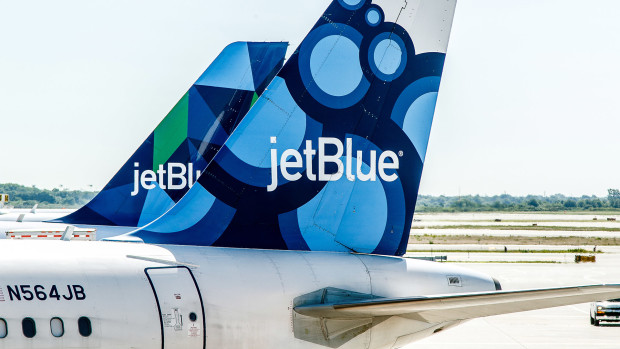 The understaffing issue has 'not meaningfully improved,' airlines say
As reported by Reuters, an Airlines For America trade group letter signed by major carriers such as Delta Air Lines (DAL) – Get Free Report and United Airlines (UAL) – Get Free Report says that the situation has "not meaningfully improved" and requests that the suspension be extended until Oct. 28. A lack of air traffic controllers in particular is preventing the airlines from meeting the requirements.
More Travel:
"Granting relief for the rest of the summer season is in the best interest of the flying public because it will minimize disruptions and provide greater predictability for airlines and consumers," the letter reads.
The FAA, in turn, said that it is presently "in the final stages of review and will decide soon." It has previously released a government audit saying that both the government agency and airline industry "lacks a plan to address" understaffing issues.
A 'new reality and new math for all airlines'
United has already cut down from 410 to 395 daily flights in or out of Newark International Airport. Delta Air Lines has also cut around 6% of its flights out of New York and D.C. in August 2023.
As airlines can lose guaranteed slots at busy airports if they do not use them, Delta and United had previously promised to return 10% of the flights they cut so that other carriers would not jump in to fill the dearth.
But as pointed out by the FAA, the understaffing is endemic to the industry amid a wider labor shortage and long training period for pilots in particular. Even as the economy turns, airlines need to compete with other industries with competitive wages and attractive benefits.
"We believe the industry capacity aspirations for 2023 and beyond are simply unachievable," United CEO Scott Kirby said during a January 2023 earnings call. "That means the system simply can't handle the volume today, much less the anticipated growth. Like it or not, that's just the new reality and the new math for all airlines."
Article source: https://airlines.einnews.com/article/648960318/zVE2VKpeBpsJWmmc?ref=rss&ecode=vaZAu9rk30b8KC5H