Attention travelers: JetBlue just announced plans to continue its expansion of flights—both in and outside of the U.S.—and some of those destinations just happen to be in the Caribbean. We already know that most Americans don't take enough vacation time (and you shouldn't let that be you). If island time is calling for you, now is your chance to visit those beautiful white beaches and crystal blue water for under $200 on one of these JetBlue flights. So, what are you waiting for? Your feet could be in the sand come this November!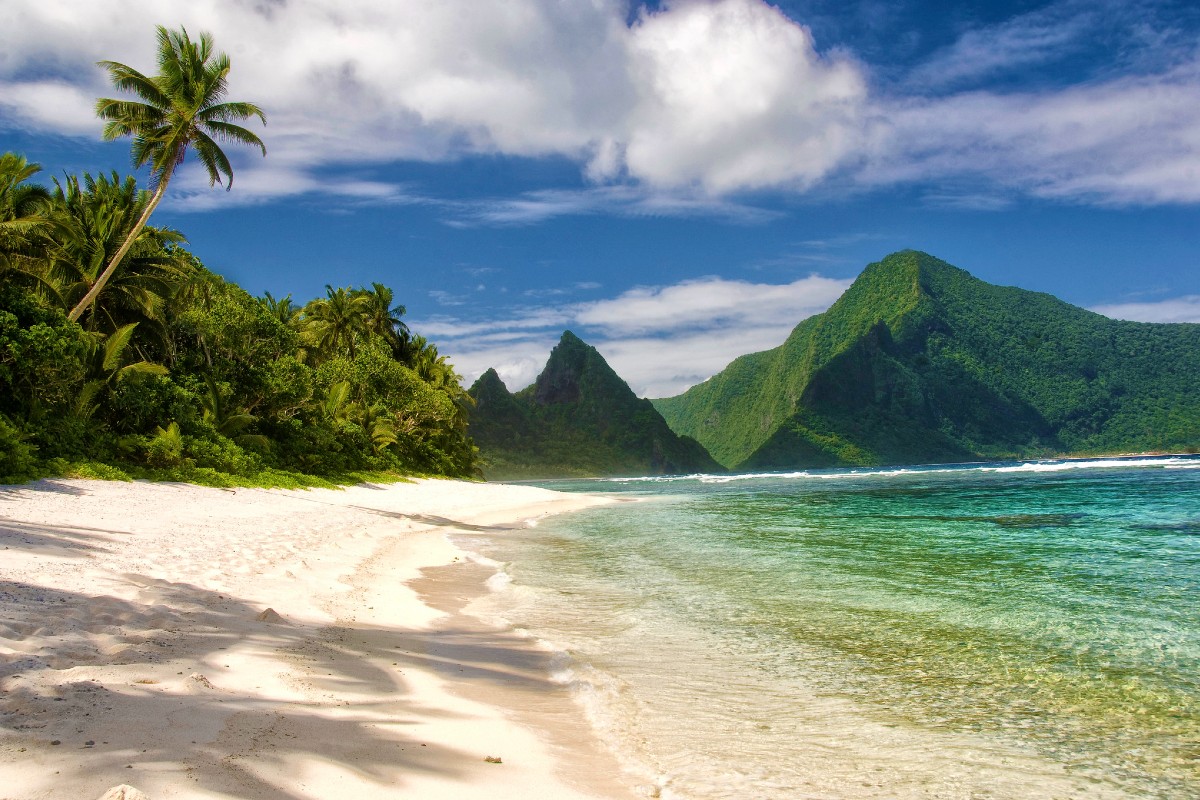 What are the new routes?
The airliner is adding destinations from New York, Boston, Orlando, and Los Angeles to begin with. "Launching later this year, JetBlue will now offer nonstop flights to two new destinations from New York's John F. Kennedy International Airport (JFK): Robert Llewellyn Bradshaw International Airport (SKB) in St. Kitts and Nevis and Philip S. W. Goldson International Airport (BZE) in Belize City, Belize," the company said in a press release.
JetBlue will also be launching flights from Los Angeles International Airport (LAX) to Lynden Pindling International Airport (NAS) in Nassau, Bahamas (the first airline to offer a nonstop route); and from Boston Logan International Airport (BOS) to Maurice Bishop International Airport (GND) in Grenada. They are also adding a non-Caribbean flight option from Orlando International Airport (MCO) to Raleigh-Durham International Airport (RDU) in North Carolina beginning on November 2. This route will be offered once daily, connecting the two cities.
OK, tell me more
If you need more info on the JetBlue flights schedule, let us break it down. Flights from New York to St. Kitts will be available on Tuesdays, Thursdays, and Sundays starting on November 2. The flights from New York to Belize City will run on Mondays, Wednesdays, and Saturdays, beginning on December 6, 2023. If you live in LA (or can get there relatively easily, the flights to Nassau will operate on Saturdays starting on November 4. If you're in Boston, getting to Grenada will happen also on Saturdays beginning on that same date. Who doesn't want to leave the cold of Boston in November for some time in the sun?
What can I expect to pay?
Seats on these flights are available now, and we're seeing fares as low as $59, depending on your route and the dates you want to travel. There are other fares from $149, $159, and $179, making it one of the lowest to travel to Caribbean destinations on the market.
"We are proud to continue diversifying our network and to introduce even more options to connect our customers in our focus cities of New York, Boston, Orlando, and Los Angeles to the places they want to fly, bringing more great service and everyday low fares to more customers," said David Jehn, vice president, network planning and partnerships, JetBlue. "These new routes will position JetBlue to deliver even more growth and connectivity to popular destinations, while also furthering the airline's significant presence across Latin America and the Caribbean."
Editors' Recommendations
Article source: https://airlines.einnews.com/article/638805724/yuXEi-WHDvLfEQd0?ref=rss&ecode=vaZAu9rk30b8KC5H