Last Updated: August 24, 2023, 22:02 IST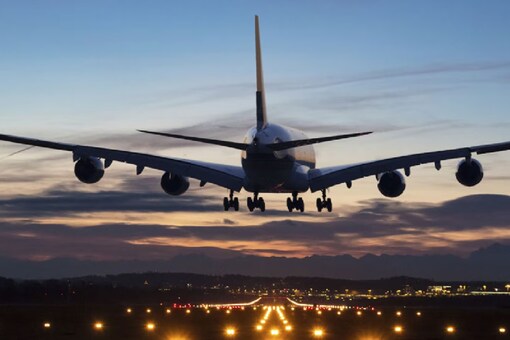 In a statement, the airline said the plane operating flight UL 195 encountered a minor issue with one of its three hydraulic systems.(Representative image/News18)
On Wednesday, a source said the aircraft had made an emergency landing at Delhi airport due to a hydraulic issue
SriLankan Airlines on Thursday said its plane flying from Colombo to Delhi encountered a minor issue with one of its hydraulic systems and that there was no emergency landing.
On Wednesday, a source said the aircraft had made an emergency landing at Delhi airport due to a hydraulic issue.
In a statement, the airline said the plane operating flight UL 195 encountered a minor issue with one of its three hydraulic systems.
"Such things happen from time to time, and the airline's crew are fully trained to handle them. The loss of full functionality of just one hydraulic system neither affects the performance nor calls for an emergency landing of the aircraft.
"As a routine precaution, the operating crew requested use of the longer runway for landing in Delhi. The landing was executed safely and without incident and the aircraft taxied to the parking stand for line maintenance work," the airline said.
The carrier also claimed that news reports of the plane making an emergency landing are false and that no emergency was declared.
"All passengers onboard the flight exited the aircraft safely… Sri Lankan Airlines always puts the safety of its passengers and employees first and it is in this spirit that the airline's pilots of UL 195 took prompt action following procedures on landing to ensure the safety of the people onboard the flight," the statement said.
(This story has not been edited by News18 staff and is published from a syndicated news agency feed – PTI)
Article source: https://airlines.einnews.com/article/651844647/vBKAJZFdKRDmYwxG?ref=rss&ecode=vaZAu9rk30b8KC5H