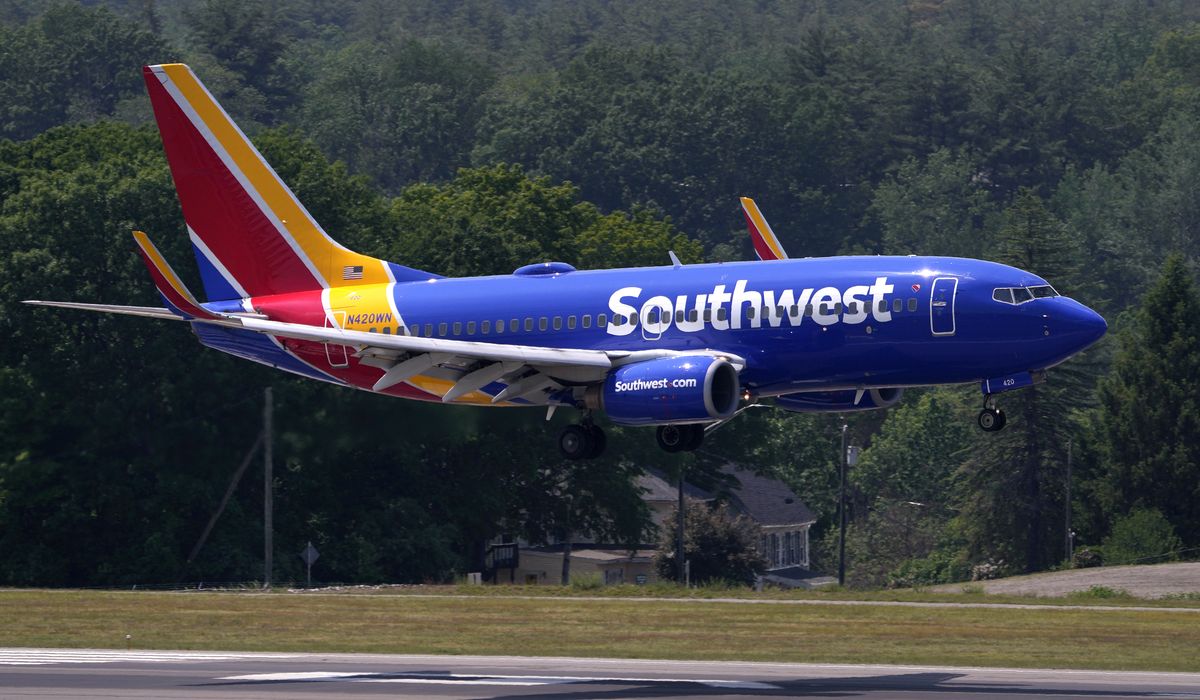 A Southwest Airlines plane arriving at Hollywood Burbank Airport from Las Vegas Thursday had its nose dented when it struck a bird while landing.
No people were hurt while the plane landed safely.
Southwest Flight 1422 incurred the bird strike and dent at 2:15 p.m. The plane was making its final approach at the time, Burbank Airport Communications Manager Mike Christensen told KTLA-TV.
---
---
"The aircraft is out of service to undergo a maintenance review and a different aircraft was brought in," a Southwest Airlines spokesperson told KTNV-TV, an ABC Las Vegas affiliate.
Article source: https://airlines.einnews.com/article/642391136/nayoWLoyDmorKrlw?ref=rss&ecode=vaZAu9rk30b8KC5H