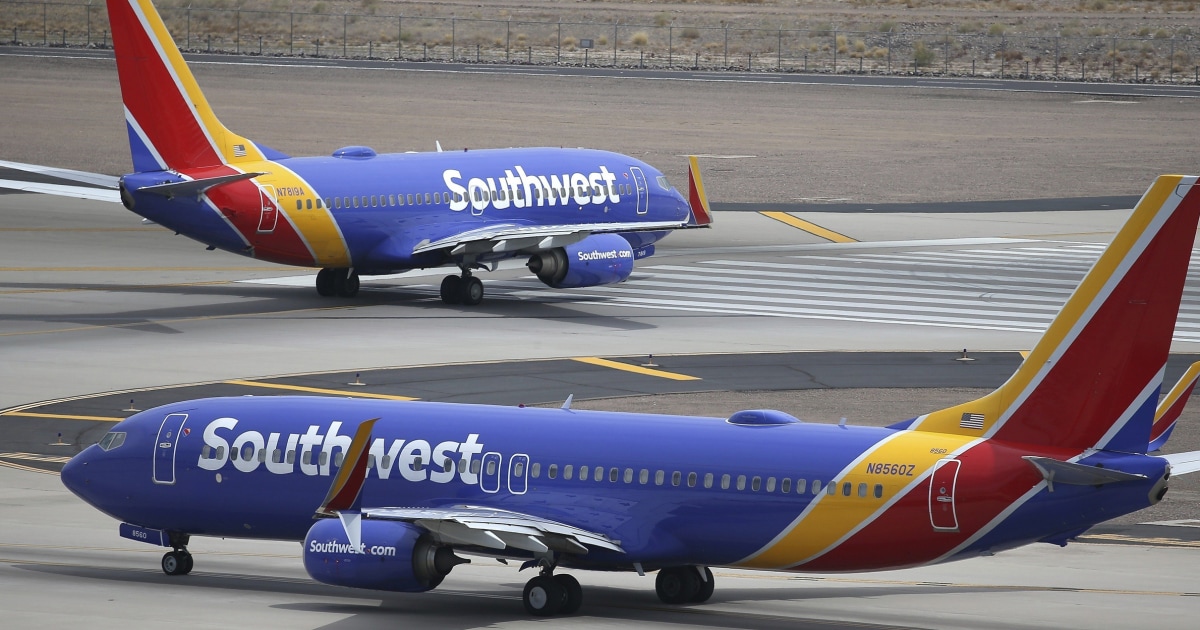 Flames burst from a Southwest Airlines jet in the sky near Houston, forcing the distressed plane into a hasty retreat and safe landing, officials said Wednesday.
Flight 307 took off from Houston, bound for the Mexican resort town of Cancun, before returning to Hobby Airport "on Tuesday night after experiencing a mechanical issue shortly after takeoff," according to statement from the Dallas-based carrier.
"The aircraft landed safely and was taken out of service for review," the airline added. "A different aircraft continued the flight to Cancun last evening, and we appreciate our Customers' patience and support."
Footage taken from the ground captured the terrifying scene of flames shooting from Flight 307's right engine, belying the routine exchange between pilot and tower arranging for its return to Hobby.
Mechanical engineer Andrew Sandino, 38, was leaving work near Hobby when he looked up and captured a moment of flames shooting out of an engine. But the scenes before he pointed his cell phone up through the sunroof of his truck were even scarier.
"I noticed big black plumes of smoke coming out the right engine and then it started shooting really big fireballs out and the plane was shifting back and forth, side to side, pretty heavily," Sandino told NBC News on Thursday.
"I was thinking this plane may crash. If that engine just completely explodes and sends shrapnel everywhere, the plane is going to fizzle out and hit the ground."
Southwest is one of the few major U.S.-based carriers to have never had a fatal crash.
Back in 2018, a New Mexico woman was killed when an engine exploded on Southwest flight after taking off from New York. The blast sent shrapnel through one of the jet's windows and the victim was partially sucked out of the plane.

Article source: https://airlines.einnews.com/article/650447328/ALYf2RI7rf1CHyM0?ref=rss&ecode=vaZAu9rk30b8KC5H