(24/08/23) Sabre has entered into a strategic alliance with Sydney-headquartered Airline Rep Services, part of CVFR Travel Group.
Under the agreement, Airline Rep Services will promote Sabre's solutions to travel agents in Fiji and the wider South Pacific islands.
Travel agents will be better able to access Sabre's advanced technology, including Sabre Red 360 which unlocks a full spectrum of bookable content, including NDC offers, flights and lodging, and insightful information so agents can efficiently create, sell, and service tailored trip experiences.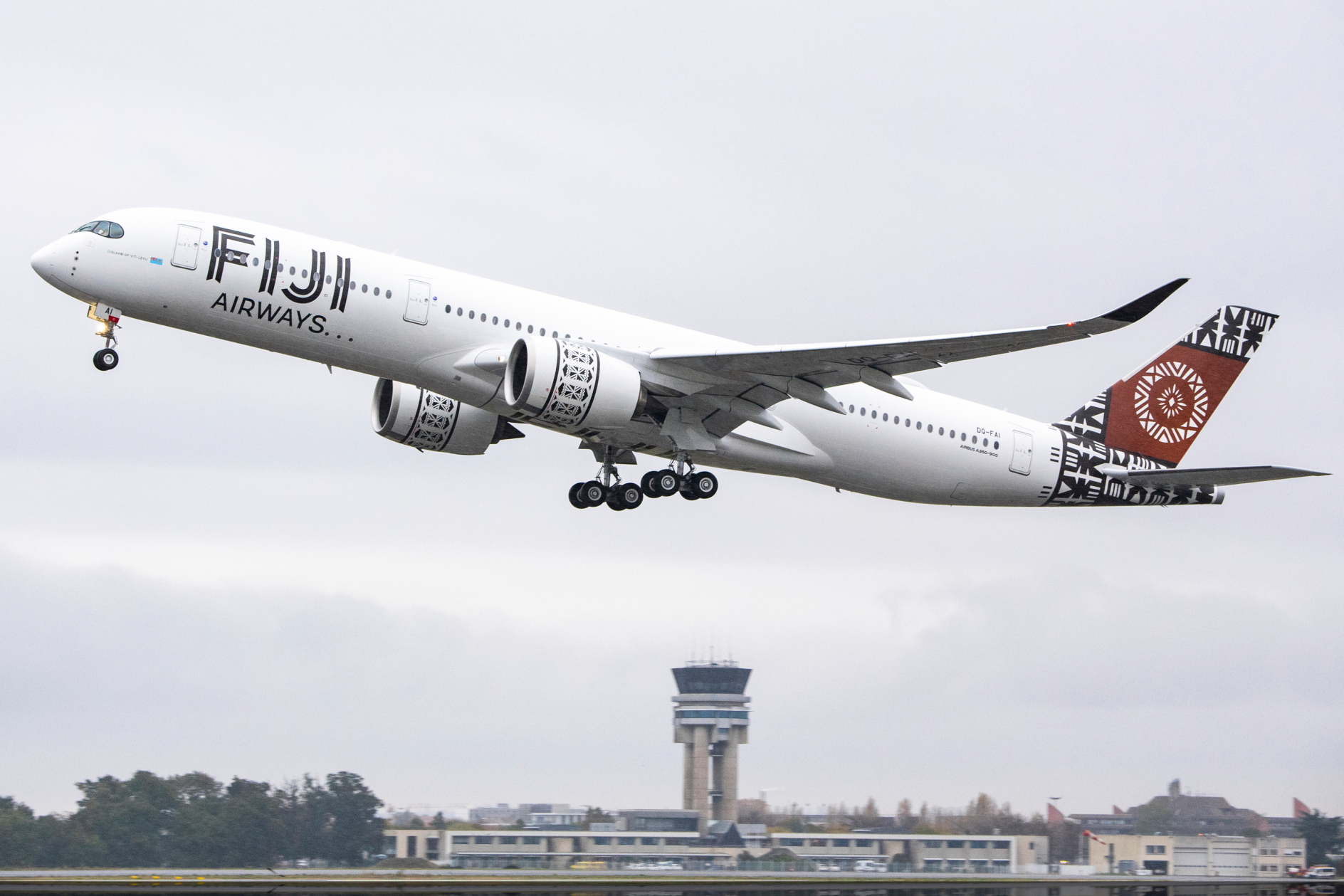 Fiji Airways Airbus A350-900
"With strong travel demand in Fiji and the South Pacific islands and airline capacity returning, it is imperative that travel agents across the region have access to the right technological solutions to capture and create demand, streamline operations, grow revenue, and create optimal travel experiences," said Ram Chhabra, CEO, CVFR Travel Group. "Sabre is already incredibly well-known across Asia Pacific, and globally, for its best-in-class technology, so we're thrilled that we have entered into this timely alliance to give agents the solutions they need to meet the sophisticated digital demands of today's traveller."
Established more than 30 years ago, CVFR Travel Group has rapidly grown into one of the largest travel operators in Australia. With offices in Sydney, Melbourne, Brisbane, Perth, Auckland and Fiji, CVFR Group comprises four independent divisions addressing consolidation, airline representation, destination management, and government visa outsourcing services. Its office in the city of Nadi on Fiji's main island, will provide a focal point for its new alliance with Sabre, delivering a dedicated space to bring agents together for joint engagements and training.
"Sabre has a strong marketplace presence and expertise within the South Pacific region, and we're delighted to enhance this even further through our collaboration with CVFR," said Brett Thorstad, vice president of Sabre Travel Solutions, Agency Sales, Asia Pacific. "This new agreement brings together Sabre's leading-edge technology with Airline Rep Services' deep local market expertise. We're very excited that, through this agreement, Sabre's travel agency technology is set to play an even bigger part in the growth of the South Pacific travel industry."
See also: Air Connectivity, Travel and Tourism – Video Interview with Dagnal Dereveke, Acting CEO, Tourism Solomons.
Latest videos: Almaty Marathon 2023 – Video Interview with CEO, Saltanat Kazybayeva and Electric Airport Taxis at Almaty Airport (ALA) in Kazakhstan – Exclusive Video Interview with Co-Founder, Auez Tulegenov


Article source: https://airlines.einnews.com/article/652200207/awaWXe2KpqP8dabZ?ref=rss&ecode=vaZAu9rk30b8KC5H