The disruption to UK airline schedules from Monday's air traffic control failure appears to be fading, with the number of cancellations dropping at London Heathrow, but the recriminations have been going strong today.
Willie Walsh, the head of aviation lobby group Iata, said airlines should not have to pay for mistakes by Nats, the national air traffic service. Airlines could end up covering costs of up to £100m, Walsh said.
Nats boss Martin Rolfe said the computer crash was caused by incorrect data uploaded to the flight planning system.
Prime Minister Rishi Sunak has said the airlines must stand by their duty to look after stranded passengers. EasyJet is flying extra flights over the next few days to get people back from holiday destinations.
In other business news today:
You can continue to follow our live coverage from around the world:
In the UK, Rishi Sunak announces ban on 'zombie-style' knives and says there is no reason for them to be on streets
In the US, Donald Trump is reportedly considering skipping 6 September plea hearing in Georgia
There are warnings of 'catastrophic' storm surges after Hurricane Idalia makes landfall in Florida
In our coverage of the Russia-Ukraine war, the Kremlin says Prigozhin plane crash may have been caused deliberately
Thank you for reading our live coverage today. Please do join us again bright and early tomorrow morning for more. JJ
The FTSE 100's latest reshuffle is incoming (with confirmation due later today, once UK markets close). One new face among London's blue chips will be one of its most familiar: Marks & Spencer.
The Guardian's retail correspondent, Sarah Butler, reports:
Marks & Spencer is on track to re-enter the UK's list of top-rated companies for the first time in four years amid hopes of a permanent revival at the high street stalwart.

M&S fell out of the FTSE 100 list of the UK's most valuable stock market companies in 2019 as sales and profits slid amid heavy competition from rivals such as Primark and the major supermarkets.

The retailer's share price has surged this year, taking its market value to more than £4bn, after it thrived during the cost of living crisis by improving the value for money of its clothing and food.

Its balance of high street and online retail has enabled M&S to bring in fresh new brands to complement its own and to offer cheap returns and click and collect services, giving it an edge over purely online retailers such as Asos.
M&S will probably replace struggling investment manager abrdn, while insurer Hiscox housebuilder Persimmon and chemicals company Johnson Matthey are also set to be relegated. They are expected to be replaced by pharma companies Hikma and Dechra Pharma and machinery maker Diploma.
Shares on Wall Street are basically flat in early trading – it is still very much August on global stock markets.
Here are the opening snaps, via Reuters:
S&P 500 UP 3.70 POINTS, OR 0.08 PERCENT, AT 4,501.33

NASDAQ UP 12.49 POINTS, OR 0.09 PERCENT, AT 13,956.25

DOW JONES UP 0.10 POINTS, OR 0.00 %, AT 34,852.77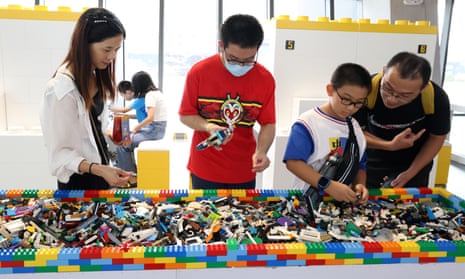 Lego has suffered a steep drop in profits as even the world's biggest toymaker struggled with rising inflation adding to its costs.
Operating profits dropped to 6.4bn Danish krone (£740m) in the first half of 2023, compared with 7.9bn krone in the same period in 2022, Lego said on Wednesday.
Sales were up 1% against 2022 at 27.4bn krone, which the Danish privately owned company said was a feat considering the decline in the overall toy market, as families in many countries are squeezed by high inflation.
Niels Christiansen, Lego's chief executive, told Reuters:
It has been a challenging six months for the toy industry. But we've taken market share and have grown 10% faster than the market.
Chinese sales were a problem, but the company insisted it will continue to try to expand sales there. It said:
Consumer sales in major, established markets such as Americas grew, while consumer sales in China were impacted by a slower than predicted return to pre-pandemic shopping habits. The company will continue to expand its retail footprint and online presence in China in 2023 and beyond to reach more children.
The US GDP revision may have been an expected downgrade, but don't ring the alarm bells just yet, say economists.
Stephen Stanley, chief US economist at Santander Corporate and Investment Banking, said:
The figures were noticeably softer than I had anticipated. However, in the big scheme of things, I am not sure this moves the needle much.

A somewhat weaker than expected Q2 result would carry more weight if there was downward momentum carrying into Q3, but the opposite appears to be the case. Consumer spending was robust in June and likely even stronger in July.

At the moment, my Q3 real GDP estimate remains at 3.7%, which would be the strongest quarter since 2021.
The US GDP downgrade means the world's biggest economy is growing at a "still-healthy 2.1% annualised", said Paul Ashworth, chief North America economist at Capital Economics, a consultancy. But other ways of measuring output suggest a much deeper slowdown.
He said:
The truth probably lies somewhere in between – but we'll find out for sure when the annual benchmark revision is released with the third estimate of second-quarter GDP in one month's time.
Here is some handy analysis of the US GDP numbers from Reuters:
The economy grew at a 2.0% pace in the first quarter and continues to push ahead despite 525 basis points' [5.25 percentage points'] worth of interest rate hikes from the Federal Reserve since March 2022.

It is expanding at a pace well above what Fed officials regard as the non-inflationary growth rate of around 1.8%.

The economy's resilience raises the risk of borrowing costs remaining higher for a while, but slowing inflation is fueling optimism that the U.S. central bank is probably done hiking rates and could engineer a "soft landing." Most economists have walked back their forecasts for a recession this year.
The US economy grew more slowly than previously thought between April and June, adding to signs of slowing output that could make the Federal Reserve reconsider before raising interest rates further.
US annualised GDP growth was revised down to 2.1% in the second quarter, lower than the 2.4% previously thought on the first measure. Economists had not expected a downward revision, according to a poll by Reuters.
Prime Minister Rishi Sunak has said it is important for airlines to carry out their responsbilities to air passengers stranded abroad.
Disruption from Monday's air traffic collapse – caused by a single corrupted flight path filing by an unnamed airline – has carried on for two days, amid bickering over who should be responsible for bearing the extra costs caused.
Those costs could reach £100m for the airline industry, according to a lobby group.
During a visit to a police station in London on Wednesday, the prime minister was asked whether the government was doing enough to support customers and whether more should be done to help people to access compensation, Press Association reported.
He replied:
I know how frustrating the situation is for families where they are … It is important that airlines honour their obligations to passengers with regards to accommodation and flights to bring them back home.

The Transport Secretary has been extensively engaged with the industry to make sure they do honour their obligations and support passengers to the absolute best of their ability.
British Airways cancelled more flights on Wednesday, while easyJet was putting on extra repatriation flights to retrieve stranded customers in European destinations.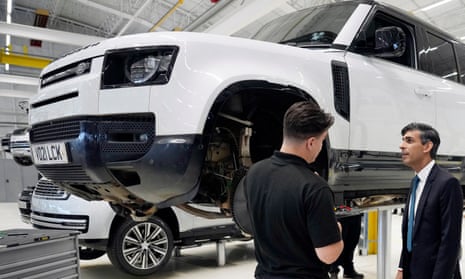 The head of parliament's business committee has requested details from the government over the size of subsidies offered to Indian conglomerate Tata to build a battery "gigafactory" in the UK that will supply carmaker JLR.
Labour MP Darren Jones wrote to business secretary Kemi Badenoch requesting a breakdown of the subsidy package on offer, after Tata last month revealed it would invest in the UK over Spain. The letter was published on Wednesday.
JLR, the maker of Jaguar and Land Rover cars, will eventually depend on the UK gigafactory for most of the batteries in its upcoming all-electric range. Winning the gigafactory to the UK was a major boost for the industry, but it came at a cost thought to be worth hundreds of millions of pounds.
Jones asked Badenoch for details of "what types of support have been made available (for example, direct grants, government underwriting of loans, commitments on other financial measures such as energy costs, support with land or other physical infrastructure requirements, including grid and/or electricity connections) as well as the scale of that support."
Under law the UK government must publish details of all state aid to companies, but this can take more than a year, and also depends on when funds are actually disbursed, rather than merely pledged.
Jones asked for a response by 8 September.
At lunchtime in London the FTSE 100 is up 0.4%.
It is bucking the trend across Europe: Germany's Dax, France's Cac 40 and the Stoxx 600 (which includes companies from all of the above) have all lost between 0.1% and 0.3%.
In the US southeast the big focus for the next few days will be on the first hurricane to hit the country this year.
Hurricane Idalia will make landfall as a category 4, meaning winds will reach at least 130mph. You can follow updates on the hurricane here:
There are mandatory evacuations in parts of Florida, which will bear the brunt of the hurricane on Wednesday.
The Guardian's Oliver Milman reports:
The rapid intensification of the hurricane, which is expected to bring strong winds, rain and a storm surge of up to 12ft as it travels across northern Florida, has been spurred by ocean temperatures that have remained persistently elevated throughout the summer.

The eastern parts of the Gulf of Mexico have been around 87F (30.5C) to 89F (31C) in recent days, several degrees above the long-term average and part of a vast network of marine heatwaves that have covered nearly half of the world's oceans this summer. Scientists have said the extreme oceanic heat is consistent with the expected impacts of the climate crisis.

The exceptional warmth of the Gulf extends down to about 165ft below the surface of the area where Idalia is traveling through, a rare occurrence described as "other-worldly" by Andy Hazelton, a scientist at the National Oceanic and Atmospheric Administration (Noaa).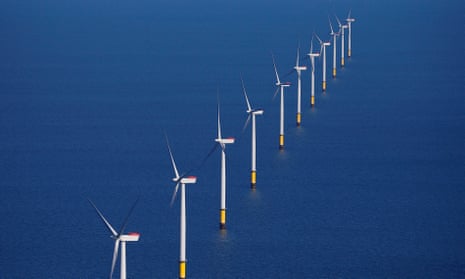 The share price of Danish offshore wind energy company Ørsted has plunged by 20% after telling investors it could face an impairment of 16bn Danish crowns (£1.9bn) because of problems in its American operations.
The company said three big wind projects had been "adversely impacted by a handful of supplier delays", and it is struggling to get expected tax credits, while rising interest rates have also added to costs.
Ørsted was previously known Dansk Olie og Naturgas (Danish oil and natural gas, or Dong Energy), but it pivoted to wind power over the course of the last 15 years. That put it in a strong position to capitalise on the huge wave of environment-focused investment during the coronavirus pandemic.
However, it has struggled in recent months with supply chain problems in particular, which have delayed projects. Its share price has dropped by two-thirds from its peak in early 2021, at the height of the coronavirus investment mania.
Its shares hit their lowest since early 2019 on Wednesday after falling by 20%.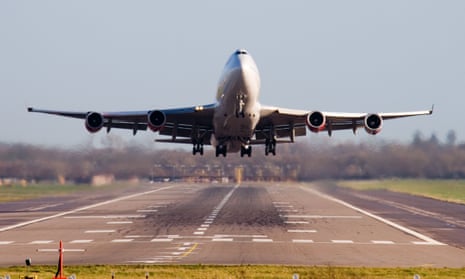 Passenger numbers at Gatwick airport soared to 19m during the first six months of the year, according to its operator, although air traffic control strikes across Europe contributed to a rise in delayed departures and landings.
Demand for travel resulted in 41% more passengers travelling through the airport between January and June compared with 2022 – when Covid restrictions were still in place – Gatwick said as it released half-year results.
Despite a challenging operating environment, the airport reported a net profit of £79m for the first six months of the year, a 56% increase compared with the same period in 2022.
You can read a full report here:
Asked why the flight data that caused widespread cancellations of flights to and from the UK was not rejected "like a piece of spam", Nats chief executive Martin Rolfe said:
Our systems are safety-critical systems; they are dealing with the lives of passengers and the travelling public. So even things like just throwing data away needs to be very carefully considered.
If you throw away a critical piece of data, you may end up in the next 30 seconds, a minute or an hour with something that then is not right on the screens in front of the controller.
You can read the full story here:
Officials at UK air traffic controller Nats were first aware of the problem at about 8:30am on Monday, according to an interview by the Independent covering the timeline of the chaos in British airspace.
They received the corrupted flight plan on the morning of the bank holiday, and they then had four hours of data saved. However, as they worked on getting the system back online that store of flight plans ran out, meaning they had to switch to manual systems.
Nats boss Martin Rolfe said:
The problem was significantly different from anything we had seen before, and of course that always raises questions as to what the cause was. It is only in circumstances where things are so outside of what we expect to see that we would revert to manual operations.

"At the time we had no idea. We have a better idea now, but at the time we didn't. So we started to invoke contingency procedures: talking to airlines, talking to the [Department for Transport], talking to the [Civil Aviation Authority] to make it clear that there was a potential for a significant problem.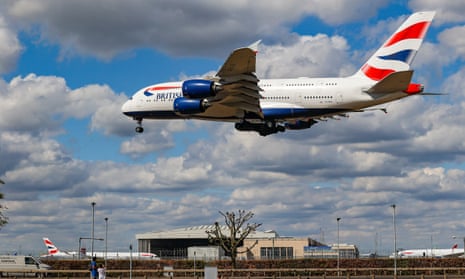 British Airways has reportedly cancelled another 34 domestic and European flights as the disruption from Monday's air traffic control failure continues.
Flights were cancelled linking London Heathrow to Aberdeen, Edinburgh and Glasgow in the UK, and Berlin, Budapest, Dublin, Frankfurt, Geneva, Munich, Prague and Rome in Europe, according to the Independent.
Martin Rolfe, the chief executive of Nats, the company controlling UK airspace, did not deny on Wednesday that an "unusual piece of data" may have been behind the failure of a key part of the airspace management system.
He was asked this morning about a report in the Independent that a "dodgy flight plan" was behind the failure of the system.
Ashley Webb, a UK economist at Capital Economics, a consultancy, said the consumer borrowing and mortgage data suggested interest rate increase are starting to weigh more heavily on the UK economy.
He said:
The drag from higher interest rates on bank lending grew further in July, particularly in the housing market. We think this effect will intensify as the Bank of England presses ahead with another 25 basis points interest rate hike, from 5.25% to 5.50%, in September and keeps rates there until the second half of 2024.

And the subdued £0.4bn increase in households' bank deposits is much smaller than the pre-pandemic average and may suggest that households finances are becoming more stretched.
UK consumer borrowing also fell back in July, according to the Bank of England's data.
Net borrowing of consumer credit by individuals fell to £1.2bn in July, down from £1.6bn in the previous month, the Bank said.
Paul Heywood, chief data and analytics officer at Equifax UK, a credit scoring company, said:
Today's Bank of England figures have revealed that consumer borrowing fell by a quarter in July. This fall in borrowing has come as mortgage rates have continued to fluctuate in the face of a further increase to the base rate in September – a sign that inflationary pressures and uncertainty will last into autumn.

For many consumers, housing costs will likely continue to top their list of money worries, as rate rises push the number of mortgages with a monthly repayment above £1,000 up by 28% year-on-year according to the latest Equifax figures. These increasing costs combined with sky-high costs for everyday goods will mean wallets remain squeezed for the foreseeable future.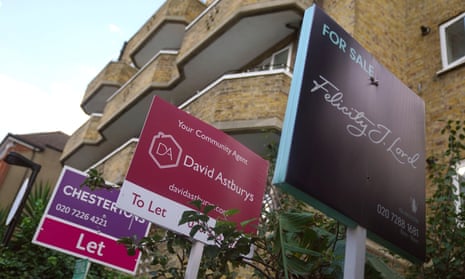 The UK's housing market showed further signs of slowing in July as the number of mortgage approvals dropped to 49,400 in July, down from 54,600 in June, according to data from the Bank of England.
The decline was bigger than economists had expected: a poll found an average forecast of 51,000.
Economists are watching the housing market closely for signs that rising interest rates are dampening demand. The Bank has raised interest rates steadily in an effort to reduce inflation, which was at 6.8% in July, well above the Bank's 2% target.
The higher rates have fed through to costs for house purchases. The "effective" interest rate – the actual interest rate paid – on newly drawn mortgages rose by 0.03 percentage points, to 4.66% in July, the Bank said.
Approvals for homeowners remortgaging slightly increased from 39,100 to 39,300 during the same period.
Article source: https://airlines.einnews.com/article/652755472/SqZ-xe0d7MVh4OSx?ref=rss&ecode=vaZAu9rk30b8KC5H