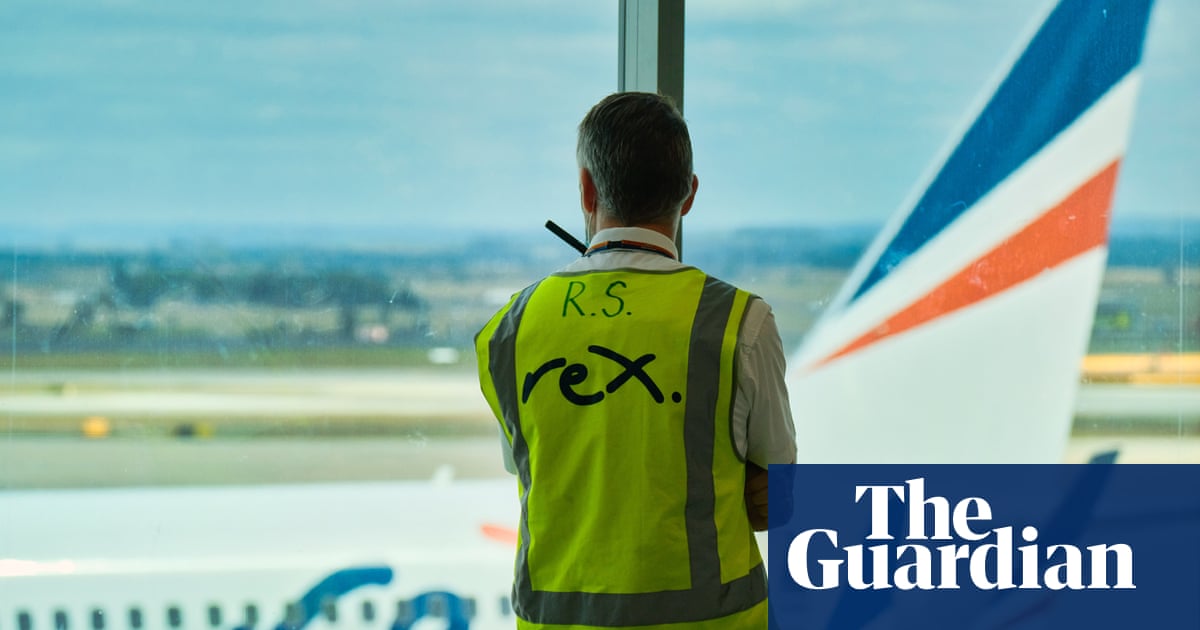 Rex Airlines' expectation of posting a profit this financial year has been dashed, with the predominantly regional carrier revising its rosy prediction to warn of a $35m loss, just as the aviation market booms.
The airline has blamed the global shortage of pilots and engineers, as well as "supply chain shocks" after the peak of the pandemic for disrupting its network and contributing to the revised financial result.
Rex said it had been forced to make "significant reductions" to its flight schedule in recent months "to match the need for aircraft, pilot and engineers to what is available".
Roaring post-pandemic travel demand has set up rival Qantas to post a record multi-billion dollar profit this financial year and Virgin Australia to also record a bumper result.
However much of Rex's ageing fleet of 36-seater Saab 340 aircraft it uses for regional routes remain grounded and the significant maintenance task in the face of engineer and parts shortages have forced the airline to cut regional services.
Rex also said appetite for domestic business travel had been down in recent months, as companies were instead footing the bill for exorbitant international air fares.
"Business travel in the months of May and June have significantly reduced due largely to corporate travel budgets being exhausted following exponential increases of international fares," Rex said.
As a result, Rex is now forecasting a loss of $35m for the financial year across its group. The company noted this figure did not reflect "unaudited revenue" from regional operations which is above pre-Covid levels, and that the corresponding net income has been positive for the year.
Rex, which forecast a profit for the 2023 financial year when releasing its half year results in February, called a halt to trading on the ASX ahead of its announcing its updated financial outlook late on Tuesday.
In a statement to the ASX, Rex said it "remains optimistic for its outlook on a group operational profit" before tax for the 2024 financial year and beyond, due to its expansion into domestic jet operations and fly-in-fly-out contracts won by its subsidiaries.
Rex has begun vying for a share of the lucrative air travel market in 2020, flying a fleet of seven Boeing 737s between capital cities. It has recently announced new services between Sydney and Adelaide and Melbourne and Hobart just as it halts other regional routes affecting places such as Wagga Wagga, Broken Hill, Whyalla and Mildura.
The airline has accused larger operators such as Qantas of hoarding peak take off and landing slots at Sydney airport and preventing it from introducing further services between capital cities.
Earlier this month the Australian Competition and Consumer Competition savaged the legislation that allowed airlines to hoard slots at Sydney airport, and Rex has called for immediate reforms to address the issue, with the deputy chairman, John Sharp, warning it could not wait until the release of the Albanese government's aviation white paper next year.
Industry experts say Rex will soon have to replace its ageing fleet of 59 Saab 340 aircraft, with maintenance and spare part shortages already creating headaches for the airline, however there is no obvious modern replacement.
Article source: https://airlines.einnews.com/article/640457991/fx9OuhoXidgKxbSI?ref=rss&ecode=vaZAu9rk30b8KC5H