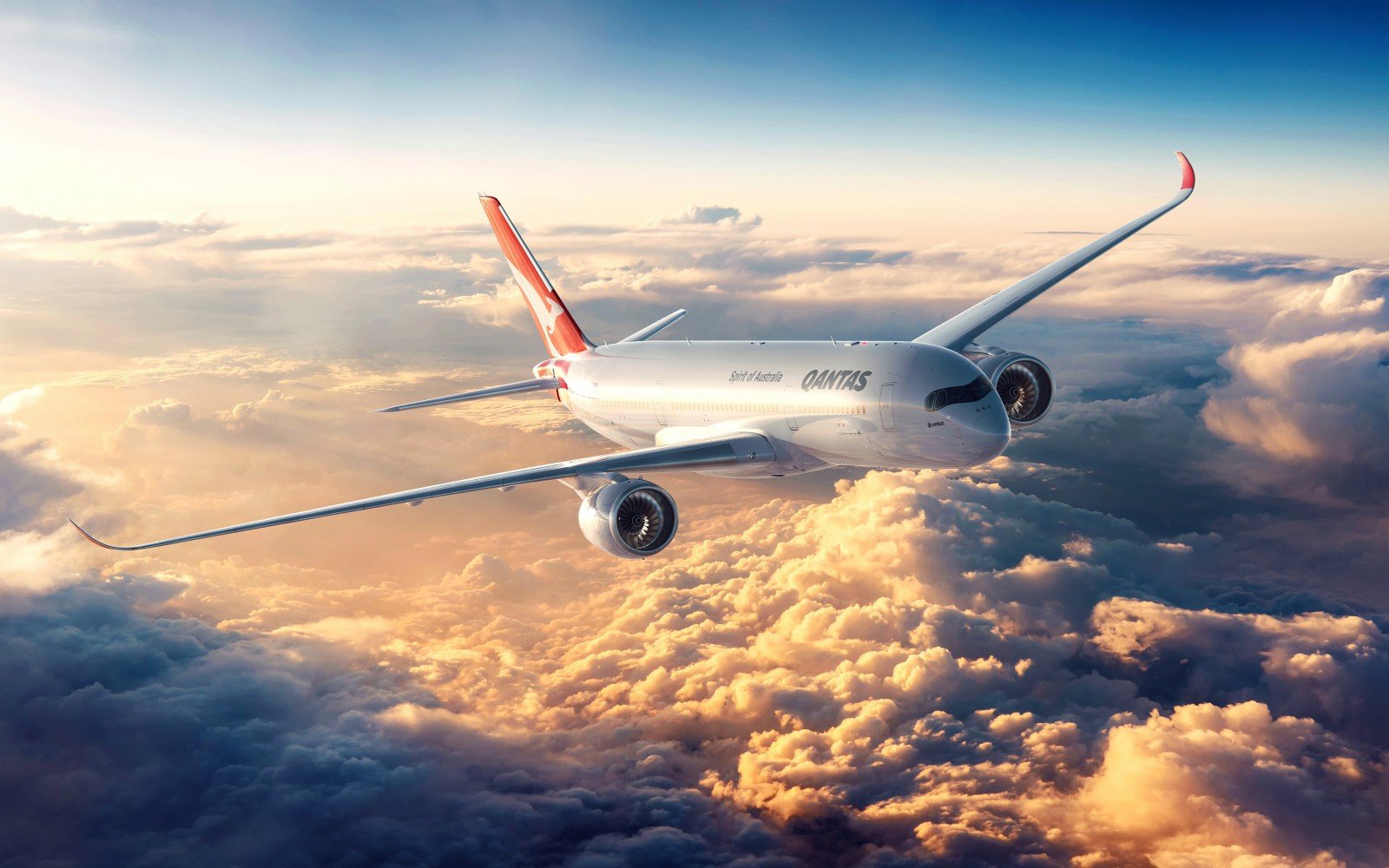 Qantas, regularly a top performer whenever it comes to ranking the world's best airlines, has suffered a shocking fall from grace in light of the 2023 results from the annual World Airline Awards.
We aren't talking about a knockdown of a few notches here. Qantas has fallen from the top five all the way to 17th in the 2023 rankings of the world's best airlines. This is in stark contrast to last year's list, which saw Australia's flag carrier climb from #7 to #5 after the (obvious) calamity that came through and all but decimated the global aviation industry.
In the face of ongoing reports of customer service issues, lost baggage and frequent delays; Qantas has zipped out of the top 10 for the first time since 2018. In fact, this fall from #5 to #17 represents the airline's lowest position since the World Airline Awards began back in 1999.
And while the embarrassing blow may certainly hurt Qantas in the short term, it would be premature to write the airline's once sterling reputation off. Outgoing Qantas chief executive Alan Joyce said earlier this year that the airline's woes regarding cancellations and delays were in the rearview. And while this remains to be seen, new CEO Vanessa Hudson's appointment implies could signal a recognition by Qantas of the need for change.
RELATED: The World's Busiest Airports Have Been Named (So You Can Avoid Them At All Costs)
The World Airlines Awards, announced at the Air and Space Museum at Le Bourget airport during the Paris Air Show on Tuesday, was dominated mostly by the usual suspects (that is to say, Asian and Middle Eastern carriers).
Singapore Airlines took the top spot as the world's best airline for 2023, moving up to replace former king Qatar Airways after the city-state's flag carrier contended with runner-up status for the previous three awards.
The two top performers were followed closely by Japan's ANA All Nippon Airways in third place, Dubai-based carrier Emirates in fourth and Japan Airlines in fifth.
While Asia and Middle Eastern carriers certainly dominated, Turkish Airlines managed to squeeze into the top ten at #6 and Air France came in just beneath it at #7. As far as North America goes, the only US entrant was Delta Air Lines at #20 — beating out Air Canada at #38 and United Airlines at #49.
RELATED: Etihad Business Class Review — 777 vs 787 vs A350
As always, the World's Best Airline awards are based on the results of an online survey by Skytrax, completed by passengers and covering more than 325 airlines. As per the company's research arm, this particular survey is the world's largest airline satisfaction query — conducted each year between September and May.
Airlines are always quick to use the results as a marketing tool — when they're favourable, of course — yet over the years Skytrax's methodology has been pulled into question. In fact, Skytrax has never been transparent about how the World Airlines Awards actually work; with their industry credibility often accepted on the basis of how long they've been running.
Skytrax typically only publishes the top 50 but we do know that other Australian airlines were found towards the bottom of the list. Virgin Australia manages to scrap into the top 50 at #46 while Jetstar fell 12 places to #69 and Rex actually jumped 16 spots to #56.
RELATED: Flying Emirates A380 Business Class? Don't Make This Mistake
Aside from the overall World's Best Airlines ranking, the award ceremony looks to other aspects of the commercial aviation industry. Taiwan's EVA Air this year has the distinction of Best Premium Economy while Japan Airlines boasts Best Economy Class; AirAsia once again picks up Best Low-Cost Airline, Bangkok Airways is named World's Best Regional Airways. Notably, Kuwait Airways also won Most Improved Airline (having jumped from #76 to #42 in the overall rankings).
Elite travellers however will want to pay closer attention to two specific awards: Best Business Class and Best First Class, for which Qatar Airways and Singapore Airlines took home global first place respectively.
---
The World's Best Airlines (2023)
Singapore Airlines
Qatar Airways
ANA All Nippon Airways
Emirates
Japan Airlines
Turkish Airlines
Air France
Cathay Pacific Airways
EVA Air
Korean Air
Hainan Airlines
Swiss International Air Lines
Etihad Airways
Iberia
Fiji Airways
Vistara
Qantas Airways
British Airways
Air New Zealand
Delta Air Lines
Article source: https://airlines.einnews.com/article/640649156/w5tTrUyu1-4sWoTu?ref=rss&ecode=vaZAu9rk30b8KC5H