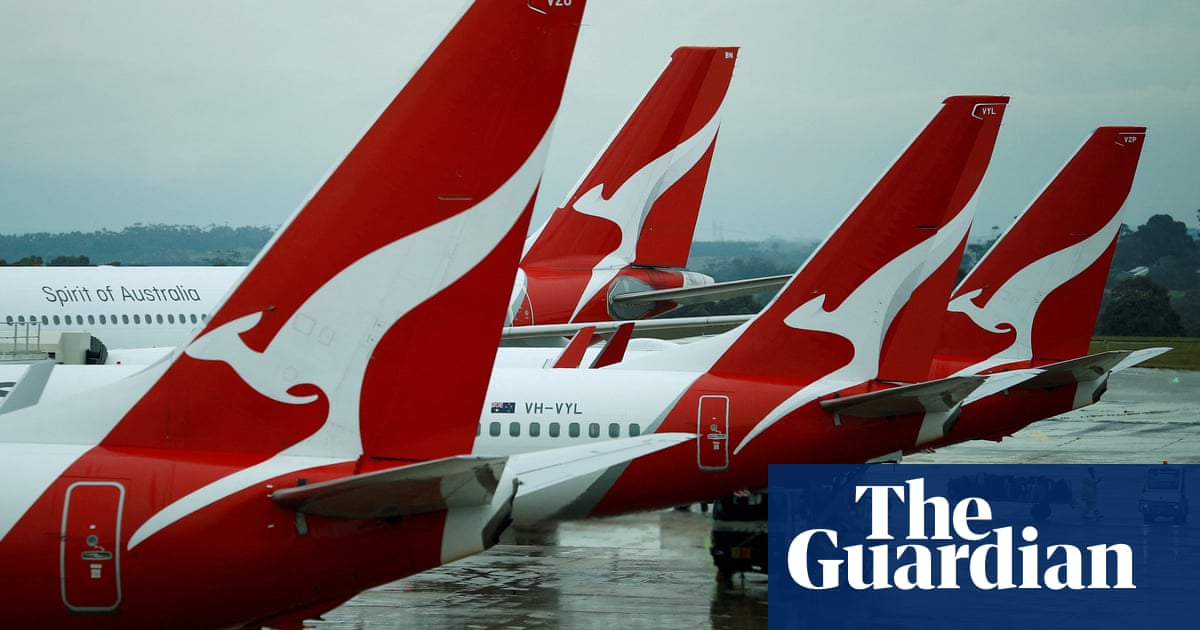 The Australian Competition and Consumer Commission will take Qantas to court alleging it was advertising and selling tickets for more than 8,000 flights that it had already cancelled in its system.
On Thursday morning, the ACCC launched action in the federal court alleging Qantas engaged in false, misleading or deceptive conduct in advertising the flights, scheduled between May and July 2022.
During this period, the airline cancelled about 15,000 out of 66,000 domestic and international services – almost one in four flights.
The watchdog is accusing Qantas of continuing to advertise and sell 8,000 tickets on its website for an average of two weeks, and in some cases up to 47 days, after cancelling the flights.
The ACCC is also alleging that for more than 10,000 flights scheduled over the same period in 2022, "Qantas did not notify existing ticket holders that their flights had been cancelled for an average of about 18 days, and in some cases for up to 48 days".
The ACCC chair, Gina Cass-Gottlieb, said the watchdog had conducted "a detailed investigation" into Qantas's flight cancellation practices.
"As a result, we have commenced these proceedings alleging that Qantas continued selling tickets for thousands of cancelled flights, likely affecting the travel plans of tens of thousands of people," she said.
Cass-Gottlieb said the ACCC was alleging that "Qantas's conduct in continuing to sell tickets to cancelled flights, and not updating ticket holders about cancelled flights, left customers with less time to make alternative arrangements and may have led to them paying higher prices to fly at a particular time not knowing that flight had already been cancelled".
"There are vast distances between Australia's major cities. Reliable air travel is essential for many consumers in Australia who are seeking to visit loved ones, take holidays, grow their businesses or connect with colleagues. Cancelled flights can result in significant financial, logistical and emotional impacts for consumers," she said.
The ACCC's investigation into Qantas included consulting with affected customers, and serving the airline with compulsory information notices.
In one instance, Qantas is alleged to have sold a ticket for a July flight from Sydney to San Francisco 40 days after it had decided to cancel the service.
"We allege that Qantas made many of these cancellations for reasons that were within its control, such as network optimisation including in response to shifts in consumer demand, route withdrawals or retention of take-off and landing slots at certain airports," Cass-Gottlieb said.
Another example cited by the ACCC was where ticket holders for a flight from Melbourne to Los Angeles on 6 May 2022 were first notified of the cancellation on 4 May, despite Qantas deciding to cancel the flight on 2 May.
"One consumer was provided with a replacement flight a day before their original departure date, which was communicated only by the Qantas app. As a result, the consumer had to change connecting flights and had a 15-hour layover in Los Angeles, which had a significant impact on the consumer and left them $600 out of pocket," the ACCC said.
The ACCC said the alleged breaches do not relate to improper cancellation of flights – critics have separately accused Qantas of strategically scheduling then cancelling domestic flights out of Sydney to shut out competition.
Qantas has been approached for comment.
Article source: https://airlines.einnews.com/article/652935373/_2oFe-e6xy8Sqwbc?ref=rss&ecode=vaZAu9rk30b8KC5H