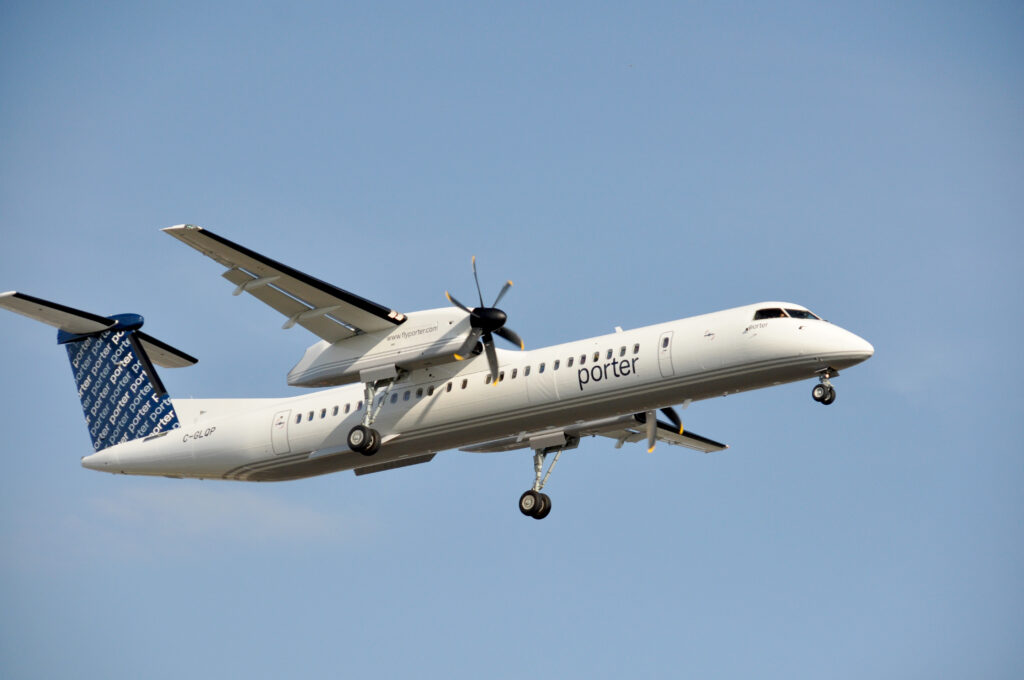 Porter Airlinesv is set to mark a significant milestone as it introduces its maiden service at Miami International Airport on December 12th. The airline plans to operate daily round-trip flights connecting Miami and Toronto Pearson International Airport.
What sets this service apart is that Porter Airlines will employ its sleek 132-seat, all-economy Embraer E195-E2 aircraft for this route, configured with a comfortable two-by-two seating arrangement and, notably, no middle seats on any of its flights.
The decision to expand its reach into the United States and make Miami its first destination is a strategic move by Porter Airlines. The Miami-Toronto route is expected to cater to both leisure and business travelers, aiming to meet the growing demand for air travel between these two key cities.
Miami-Dade County Mayor Daniella Levine Cava expressed her enthusiasm, stating, "We are excited to welcome Porter Airlines for the first time ever at Miami International Airport and open our arms to more Canadian visitors to Miami-Dade County. At 603,000 passengers in 2022, Canada was already MIA's 10th-busiest international market last year, and travel between Canada and MIA is up a whopping 44% so far this year. I look forward to seeing Porter Airlines' daily service from Toronto strengthen that thriving connection between Canada and Miami-Dade County even more."
Porter Airlines is well-known for its commitment to passenger comfort and satisfaction. Onboard, passengers can expect free WiFi, a selection of premium snacks, and complimentary beer and wine, all served in glassware as standard amenities. For those seeking a more premium experience, the airline offers options such as priority check-in, extra legroom seats, premium pre-mixed cocktails, and fresh, healthy meal choices. These can be included with the all-inclusive PorterReserve fares or purchased separately with PorterClassic fares.
Kevin Jackson, Executive Vice President and Chief Commercial Officer at Porter Airlines, emphasized the airline's dedication to redefining the economy travel experience, saying, "Canadians are used to flying to Florida, but not like this. Porter's all-economy onboard service is unmatched by any other carrier in North America. Whether that's free WiFi, no middle seats, free beer and wine alongside premium snacks, or fresh, healthy food, Porter is challenging the industry's definition of economy air travel. We believe that time onboard our aircraft is just as important as at the destination."
Porter Airlines' entry into the Miami market is expected to enhance travel options for passengers and contribute to the growth of air travel between Canada and Miami, strengthening the ties between these two vibrant destinations.
Article source: https://airlines.einnews.com/article/652007365/eeHeYuoyjLdhfXDB?ref=rss&ecode=vaZAu9rk30b8KC5H