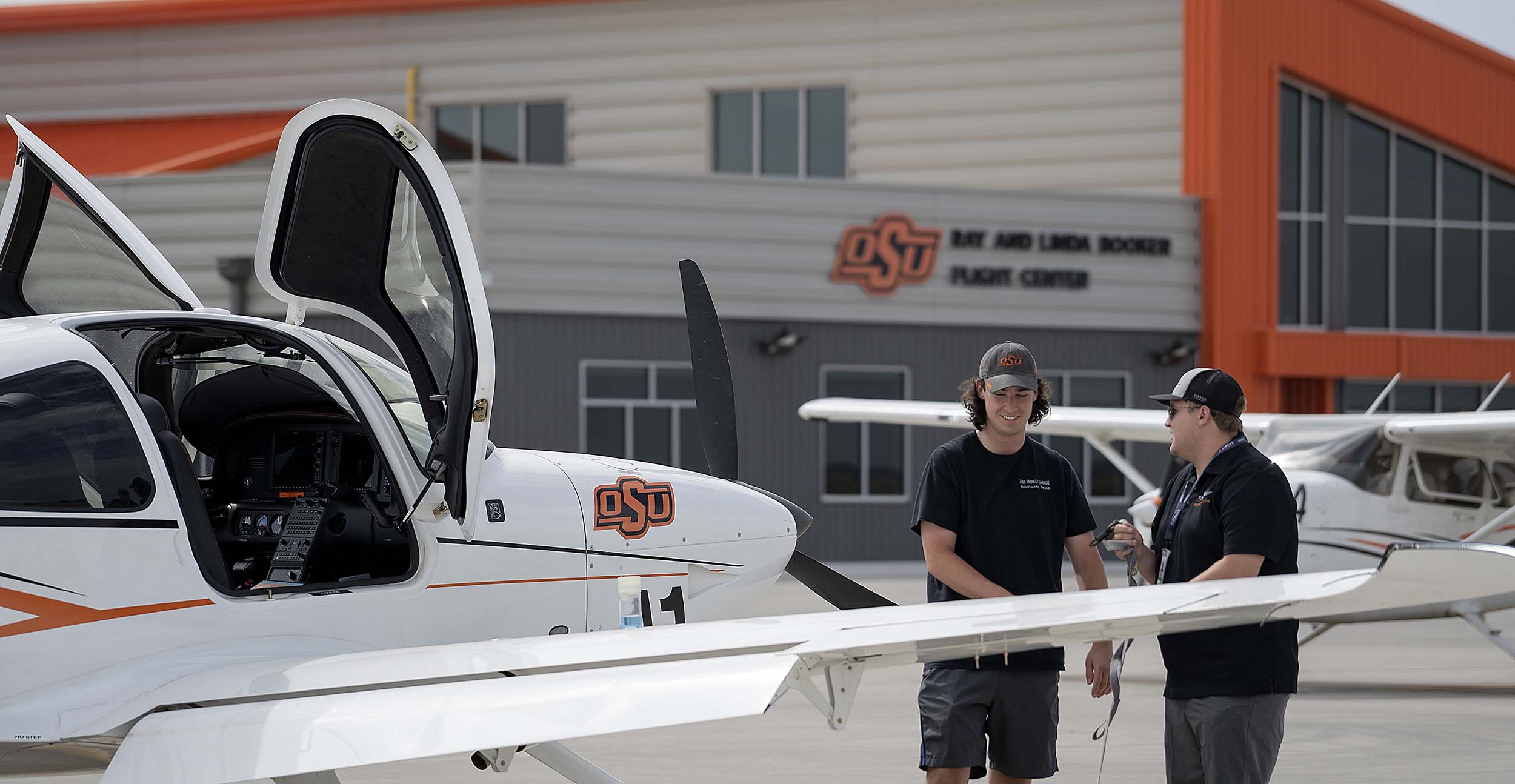 Thursday, June 8, 2023
Oklahoma State University is a new partner in Destination 225°, a First Officer development and recruitment program at Southwest Airlines.
The new partnership gives OSU professional pilot students access to a career pathway, which can lead to becoming competitively qualified for a commercial pilot career at Southwest.

"Southwest is pleased to welcome Oklahoma State University to our Destination 225° Program through the University Pathway," said Lee Kinnebrew, vice president of flight operations at Southwest Airlines. "We look forward to working with Oklahoma State students as we continue to prepare and inspire the next generation of aviation talent who will join the Southwest family."

Destination 225° University Pathway candidates build postgraduate flight instructing time within their college's flight program to become competitively qualified to interview for a First Officer role at one of the program's partner carriers. After building their flying experience at a partner carrier, Southwest Airlines considers candidates for a First Officer position. Additionally, candidates receive ongoing career mentorship from a Southwest pilot during their university studies and early flying career.
"We are very excited to add the Southwest Airlines Destination 225° program to support our students," said Dr. Chad Depperschmidt, head of the School of Educational Foundations, Leadership and Aviation. "This partnership offers students a chance to be mentored by Southwest Airlines pilots, and it is a direct pathway to become competitively qualified for a pilot career at a major U.S. airline."
Joshua Brant is completing his bachelor's degree in aerospace administration and operations with a professional pilot option at OSU.
"Southwest's Destination 225° program is a wonderful opportunity with one of the most highly sought-after airlines," Brant said. "It allows young pilots like me to build the experience we need to succeed and to connect with mentors that can provide reassurance or to help us understand the process of becoming an airline pilot. I can focus on my training instead of stressing about where my career will go next."
OSU offers an undergraduate degree in aerospace administration and operations, and students can choose from four options: aerospace security, aviation management, technical service management and professional pilot. OSU has the largest enrollment for flight training in Oklahoma and opened the brand new Ray and Linda Booker OSU Flight Center in 2022, providing a premier facility for aviation students.
For more information on Destination 225° and other valued flying, academic and training partners, visit careers.southwestair.com/D225. Learn more about OSU aviation degrees at flyosu.okstate.edu.
Article source: https://airlines.einnews.com/article/638608002/Wd_R3JJPIHm-j6Rb?ref=rss&ecode=vaZAu9rk30b8KC5H