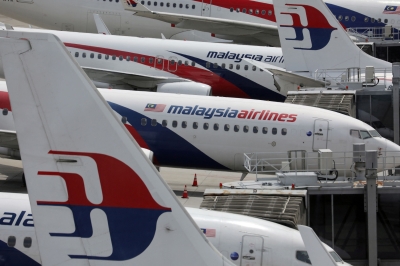 KUALA LUMPUR, June 15 — Malaysia Airlines is expected to end its 25-year in-flight catering contract with Brahim's Holdings when the contract expires end of this month, reported the New Straits Times (NST).
Quoting sources, the news portal said that the national carrier would operate its own in-flight catering service under the MAS Awana subsidiary.
It said that Malaysia Airlines' parent company, Malaysia Aviation Group (MAG) and Brahim's Airline Catering Sdn Bhd (BAC) could not negotiate terms to extend the latter's contract, which ends on June 30.
It is understood that the disagreement between MAG and BAC stemmed from a termination clause in a new contract that both companies were supposed to sign, which made BAC want to pull back on their partnership.
"MAG takes it as a challenge to its credibility. (BAC) firmly believes that MAG can't do it on its own," they quoted a source saying.
As MAS Awana does not yet have the full capacity to operate entirely on its own, some of the in-house catering work, such as transporting meals to aircraft, would be sub-contracted to a new vendor — Pos Aviation In-flight Catering, a subsidiary of Pos Aviation Sdn Bhd.
One of Pos Aviation's clients is MAB Kargo Sdn Bhd, the cargo unit of MAG. The former provides flight catering services to MAB Kargo crews.
MAS Awana, formerly known as MAS Catering (Sarawak) Sdn Bhd, has been catering in-flight meals for Malaysia Airlines, MASwings and foreign carriers at the Kota Kinabalu International Airport.
The company currently also caters food and beverages for Malaysia Airlines' Golden Lounges at the Kuala Lumpur International Airport's Terminal 1.
NST also recently reported MAG group managing director Datuk Captain Izham Ismail saying it wanted to invest its RM4.7 billion cash reserve to migrate some of Malaysia Airlines' services in-house and work with new third-party vendors.
The portal also quoted Aviation consultancy Endau Analytics founder Shukor Yusof saying that the contract termination was an "excellent" opportunity for Malaysia Airlines to clean up and upgrade its catering services.
"Cutting off Brahim's will improve Malaysia Airlines' (and Izham's) credibility to show the airline is serious about raising its global image and will not tolerate products that don't live up to its expectations," he said.
Article source: https://airlines.einnews.com/article/639573263/VCDr4eDc5bqah1SK?ref=rss&ecode=vaZAu9rk30b8KC5H