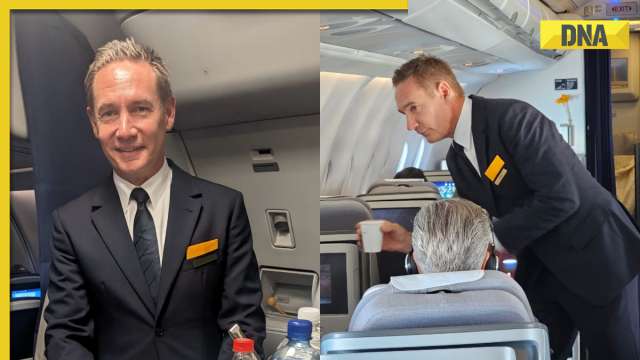 Jens Ritter, Lufthansa Airlines' CEO, steps into the role of 'additional crew member' to gain hands-on insights into flight attendants' challenges and passenger needs.
Jens Ritter, the CEO of Lufthansa Airlines, recently embarked on a unique endeavor, assuming the role of an "additional crew member" on one of the airline's flights. The motivation behind this hands-on experience was to gain invaluable insights into the challenges faced by flight attendants during their journeys and to enhance his understanding of passenger needs. Ritter's journey took him from Frankfurt, Germany, to Riyadh, Saudi Arabia, and his reflections on the experience were shared in a LinkedIn post.
In his post, Ritter expressed the significance of shifting perspectives to gain fresh insights. He acknowledged that as a leader, it's crucial to step into the shoes of those at the forefront of the airline's operations. He emphasized the importance of firsthand experience in shaping effective strategies and decision-making.
This endeavor marked Ritter's first-ever foray into the role of a cabin crew member, despite his longstanding association with the Lufthansa Group. He described the experience as both fascinating and challenging. He was struck by the meticulous organization that goes into each flight, particularly when unexpected situations arise, such as disparities between the listed menu items and the actual meals loaded on board. Ritter promised to address these discrepancies promptly, highlighting his commitment to improving passenger experiences.
Ritter shared images of himself actively engaging with passengers and working alongside the flight crew. This experience offered him a newfound appreciation for the demanding nature of flight attendants' roles, requiring constant attentiveness and a welcoming demeanor even when their bodies crave rest.
The CEO praised the flight crew for their exceptional teamwork and seamless integration of him into their ranks. He recounted assisting in both business class and economy class, relishing the opportunity to contribute in diverse settings. Ritter expressed astonishment at how much he learned in just a few hours, emphasizing the transformative power of experiential learning.
Ritter concluded his post by expressing gratitude to the crew, passengers, and everyone involved in making this unique experience possible. He noted that his firsthand encounter would inevitably influence his future decisions and strategies within the company. This endeavor stands as a testament to Ritter's commitment to understanding all facets of his airline's operations and his dedication to continuously enhancing the passenger experience.
Article source: https://airlines.einnews.com/article/651669845/wCCqpoJia82hWJXV?ref=rss&ecode=vaZAu9rk30b8KC5H