JetBlue Airways warned of a possible third-quarter loss and cut its forecast of full-year earnings Tuesday as it terminates a partnership with American Airlines and deals with flight cancelations that it blames on a shortage of air traffic controllers.
Shares of the New York-based airline fell 9% in morning trading.
JetBlue said it earned $138 million in the second quarter, reversing a loss of $188 million a year earlier. Excluding special items, the profit was 45 cents per share, a penny better than analysts expected, according to a FactSet survey.
Revenue rose 7% to $2.61 billion, matching analysts' forecast. JetBlue saved more than $300 million from jet fuel being cheaper than last year, but labor costs rose more than $200 million from years ago.
OHIO WOMAN'S VIRAL TIKTOK DRAWS CRITICISM AND SUPPORT AS SHE REFUSES TO GIVE UP WINDOW SEAT TO ANOTHER MOTHER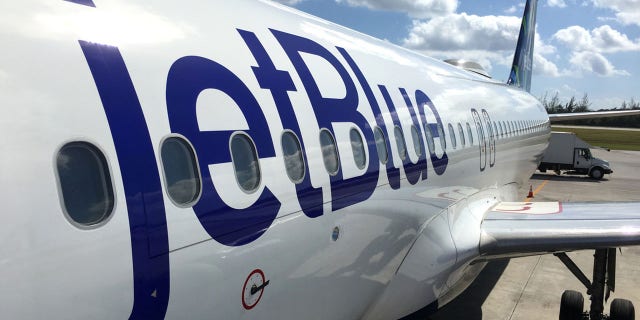 But JetBlue cut its forecast of full-year earnings to between 5 cents and 40 cents per share, down from an earlier prediction of up to $1 per share. The airline said third-quarter results would range from break-even to a loss of 20 cents per share.
The airline blamed up to 25 cents per share of the full-year revision to its decision to end an alliance with American Airlines in which the airlines coordinated schedules in New York and Boston and shared revenue when selling seats on each other's flights.
COMMERCIAL AIRLINE PASSENGERS JUST DODGED A BIG GOVERNMENT FIASCO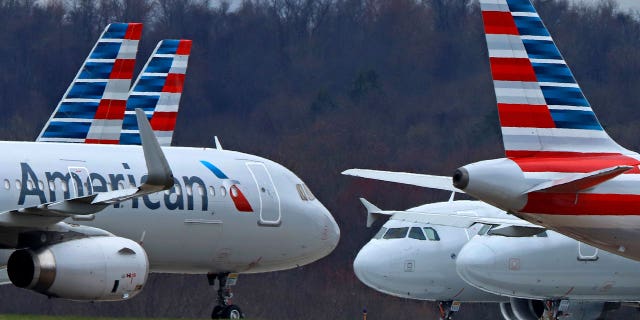 They are now taking that deal apart after a federal judge ruled that the arrangement violates antitrust law.
JetBlue said disruptions caused by bad weather and limits on air traffic control contributed to another cut of up to 25 cents per share in the 2023 forecast. In July, JetBlue canceled more than 5% of its flights, a far higher percentage than United, Delta, American, Southwest and Alaska, according to FlightAware.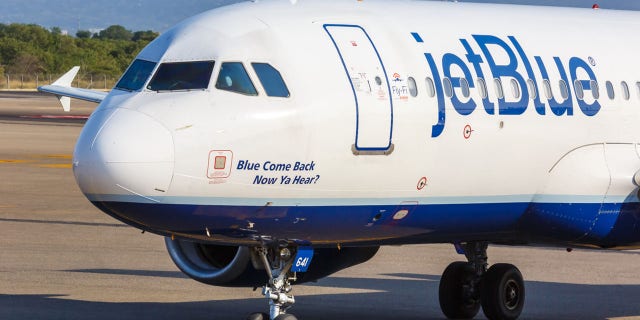 CLICK HERE TO GET THE FOX NEWS APP
The airline is also being hurt by stronger demand for international trips, which is sapping demand for its domestic flights this summer.
Article source: https://airlines.einnews.com/article/647654822/tAN-UNJM01gLr4eb?ref=rss&ecode=vaZAu9rk30b8KC5H