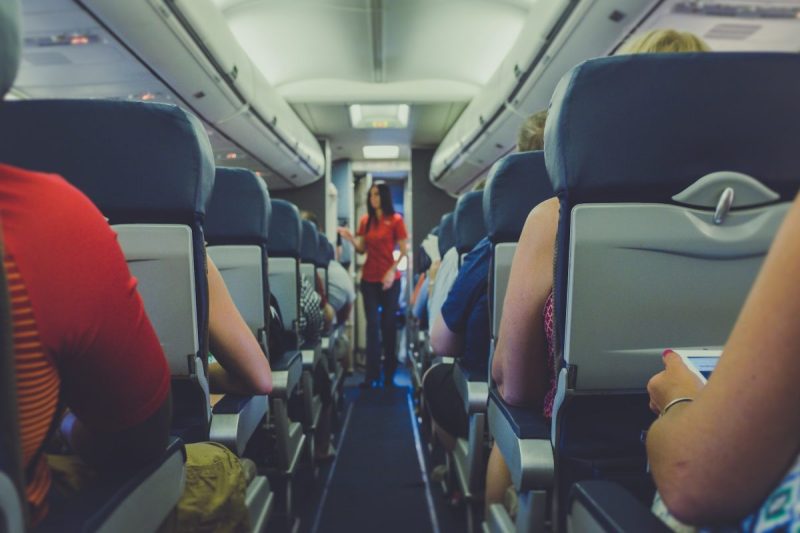 Everyone has their favorite airline they stay loyal to — and the airline they swear they'll never fly again, even if it was because of one flight experience. If you've ever wondered if anyone else has a deep distrust of the same airline or airport you do, let's find out. Price4Limo analyzed both Twitter and data from the U.S. Department of Transportation to see which airlines and airports people complained about most, and what their dissatisfaction was about.
Which ones are topping Twitter
Keep in mind that Twitter is where people go to make a grumble rather than to give a compliment. But keywords (like "angry," "horrible," and "frustrated") were flagged and totaled up.
The airports where passengers whined
Hartsfield-Jackson Atlanta International Airport (ATL) in Georgia

Baltimore/Washington International Airport (BWI) in Maryland

LaGuardia Airport (LGA) in New York
Hartsfield-Jackson and Baltimore/Washington both had an average of 27 per 1,000 tweets throwing shade at them, and LaGuardia had 22 per 1,000 heated tweets.
But remember, Hartsfield-Jackson is one of the busiest airports in the world (and BWI and LGA aren't exactly slow-paced either), so that's like making a stink about the most popular restaurant on Friday night having a long wait to be seated.
The airlines that could make people grouchy
Frontier Airlines

Spirit Airlines

American Airlines
Frontier landed in the top spot for the most negative tweets, with 31 out of 1,000 aimed at the airline. Spirit wasn't too far behind with 26 out of 1,000 angry tweets, and American Airlines rounded things out with 18 out of 1,000 not-so-nice tweets. (Though, to be honest, considering that Twitter is tailor-made for complaining, even those numbers seem pretty good.)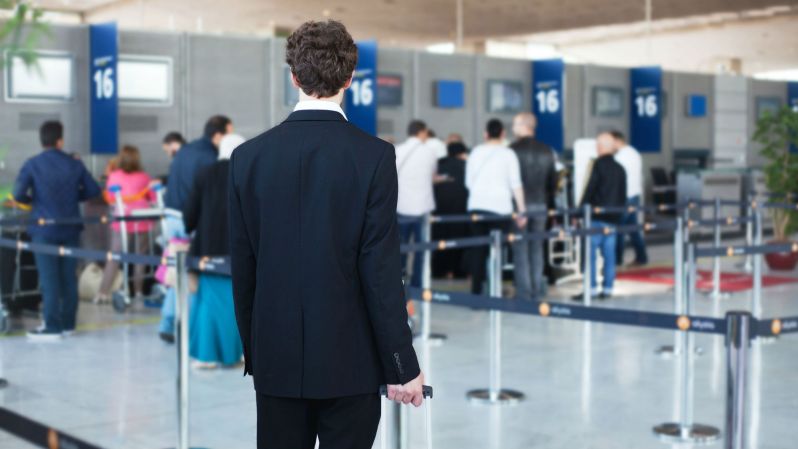 The overall grievances
We need to keep in mind that some things cannot be avoided by the airline or at the airport. Weather happens, people get sick, mechanical breakdowns disrupt flights, and yet people will still complain about it.
The reasons for the negative
For the general complaint section, people brought up reasonable things to be mad at, like rude and unhelpful employees, larger-scale cancellations and other flight issues, and prices of flights.
The airlines that could bring out the Hulk in passengers
According to the USDOT Airline Consumer Reports, these were the airlines with the most consumer complaints:
Southwest Airlines

American Airlines

United Airlines
Southwest had 23% of total complaints aimed at them, with American getting 19%, and United receiving 15%.
The most complained about in specific categories
For overall flight issues
Southwest Airlines

American Airlines

United Airlines
Southwest bears the brunt of general criticism with 35% of the negatives flying their way. American had 16% of the bad reviews, and United saw 12% of the traffic directed at them.
The fares are not friendly with these airlines
American Airlines

United Airlines

Frontier Airlines

Spirit Airlines
American took 24% of the fire about their fares, with United and Frontier seeing 17% of unpopular reviews. Spirit — known for their cheap flights — was a bit of a surprise to see so high on the list.
Customer service problems
United Airlines

American Airlines

Delta Air Lines
United was top for customer service gripes with 24%, American was close behind with 21%, and Delta totaled 13% of customer service issues.
Customers will find fault with anything that inconveniences them, so if you haven't personally had beef with these airlines or airports, keep doing what you're doing. But if you recognize an airline or airport that has frustrated you on one or more occasions, feel free to feel vindicated.
Editors' Recommendations
Article source: https://airlines.einnews.com/article/643744535/Z4ECBupFUGhhOfW2?ref=rss&ecode=vaZAu9rk30b8KC5H