Frontier Airlines is offering 100 people with student loan debt the opportunity to get free flights, as those with more debt will receive more miles.
The Student Loan Miles Match sweepstakes kicked off on Friday and ends August 27. The sum of promotional miles will be equal to the entrants' current student loan balance, up to a maximum of 100,000 miles per winner with the total payout for all winners being capped at 10 million miles.
This promotion comes as the moratorium on student loan payments is set to be lifted after multiple pauses which began under former President Donald Trump during the COVID-19 pandemic and was continued by President Joe Biden.
"We're thrilled to spread a little joy among education borrowers and offer an opportunity to win free flights through this special mileage giveaway," Tyri Squyres, vice president of marketing for Frontier Airlines, said in a press release. "With flights available for as little as 10,000 miles, FRONTIER Miles are a great way to take advantage of Frontier's expansive network and enjoy a getaway to explore someplace new or visit family and friends."
The Biden administration's attempt to cancel up to $10,000 for borrowers with an income of $125,000 or less and up to $20,000 for recipients of Pell Grants was stifled earlier this summer by the Supreme Court.
In response, other efforts to elude the high court's decision have been proposed, including a plan to help more than 800,000 borrowers lower their monthly loan payments through income-driven repayment (IDR) plans.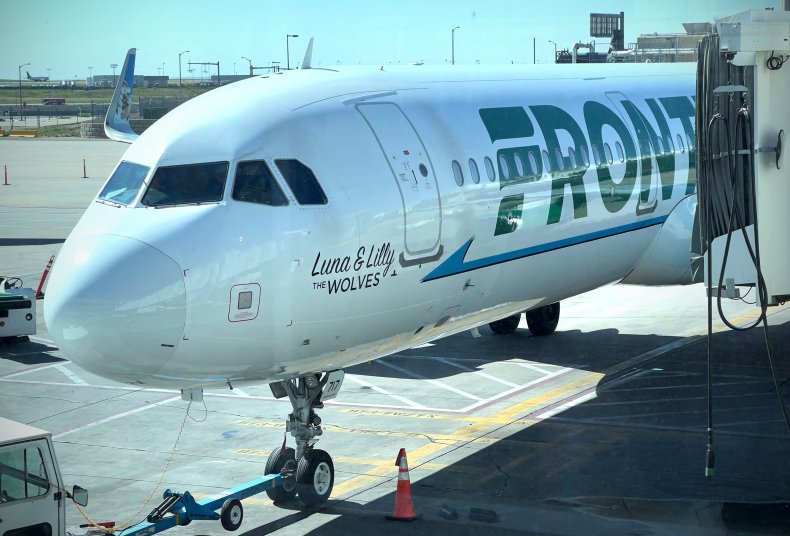 Borrowers can now enroll in the White House's new student loan plan. Called the Saving on a Valuable Education (SAVE) plan, it is an IDR plan that calculates payments based on a borrower's income and family size rather than the loan balance. Remaining balances would be forgiven after a certain number of years.
They estimate that many borrowers' monthly payments will be reduced to zero, while others will save about $1,000 annually. Unpaid interest is also targeted, as borrowers who keep up with their monthly payments will not have that added to their existing debt.
For example, if a borrower has $50 per month in interest but owes $30 as part of their SAVE plan, then the remaining $20 would not be charged to the borrower if that $30 amount is paid.
Prior to the announcement of SAVE, one poll found that many student borrowers vowed to boycott their debt payments once the moratorium concludes as a way to push back against the federal government and the decision by the Supreme Court.
The poll, conducted by Intelligent.com, found that 62 percent of loan borrowers are likely to boycott payments, which breaks down to 26 percent saying "highly likely" and 36 percent saying "somewhat likely."
Of those surveyed, more than 70 percent said such a boycott would likely lead to "some" federal student loan debt being canceled.
But as some 43 million Americans have some kind of student loan debt, boycotting payments or filing for bankruptcy can lead to further economic turmoil, multiple experts previously told Newsweek.
That is due to the guidelines set forth by the Department of Education, as well as the fact that over 90 percent of student loans are federally backed.
Demonstrating "undue hardship" in a bankruptcy court is "damn near impossible without kind of killing yourself in the process," Jacob Channel, senior economist for online loan marketplace LendingTree and a student loan expert, previously told Newsweek.
"Bankruptcy should not be the first choice," he said. "It should be Plan Z."
Promotional miles are non-qualifying for those who have Frontier "Elite" status. To enter the Frontier sweepstakes, visit this link.
Newsweek reached out to Frontier via phone and email for further information.
Article source: https://airlines.einnews.com/article/651360258/IPArKjo8fKjyD9li?ref=rss&ecode=vaZAu9rk30b8KC5H