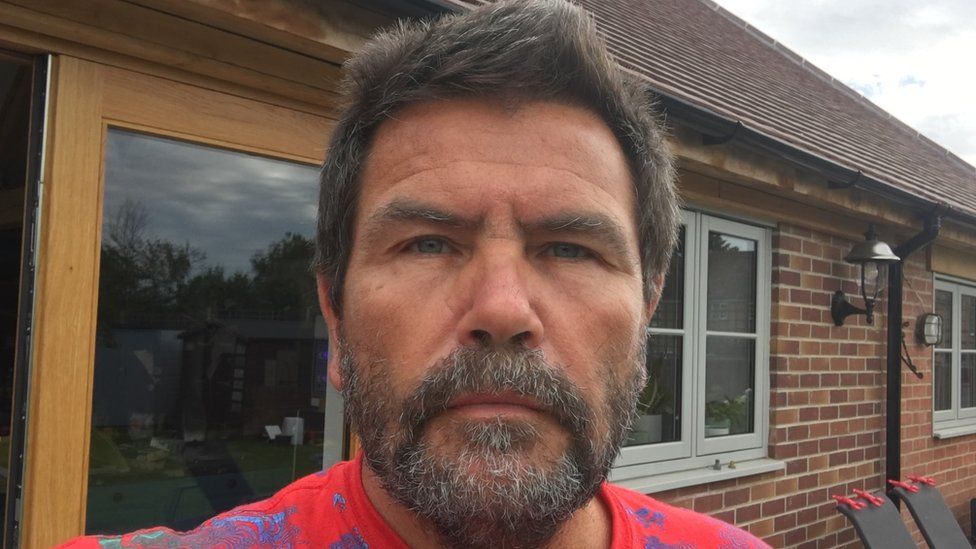 Frequent-flyer Jonathan Massey says he has been "stung" several times by airlines' add-on fees.
"You can expect to be caught out somewhere for something or other you have overlooked," he says.
And there is no doubt that buying a flight has become more complicated.
Airlines now offer us a plethora of extras at the booking stage, from speedy boarding and checking cabin bags to seat selection, all of which come at a price.
Then there may be unexpected charges at the airport if you don't follow a carrier's terms and conditions. Take the elderly couple who went viral last week after Ryanair charged them £110 to check in and print their tickets at the airport after they had mistakenly downloaded their return tickets.
"I don't have a problem with add-on fees, as long as they're clear," says Jonathan, 57, from Berkshire, who travels for work regularly.
But he thinks they are often not communicated clearly or applied consistently.
For instance, he was once charged for cabin baggage on a flight back from Morocco, but there were no problems with the same bag on the outward journey.
A recent survey by the consumer group Which? asked people about their experiences flying over the previous two years. It found:
26% of people who paid for seat selection did not think it was worth the money
29% of people did not think speedy/priority boarding was worth the money
36% of people didn't think food/drink on the flight was worth the money.
Airlines say that by "unbundling" extras such as food and drink or cabin baggage from the ticket price, travellers get more choice and cheaper fares overall.
Industry body Airlines UK says that the aviation industry is hugely competitive, and that carriers "work hard" to keep passenger fares "as low as possible" in the UK, which is the third largest aviation market in the world.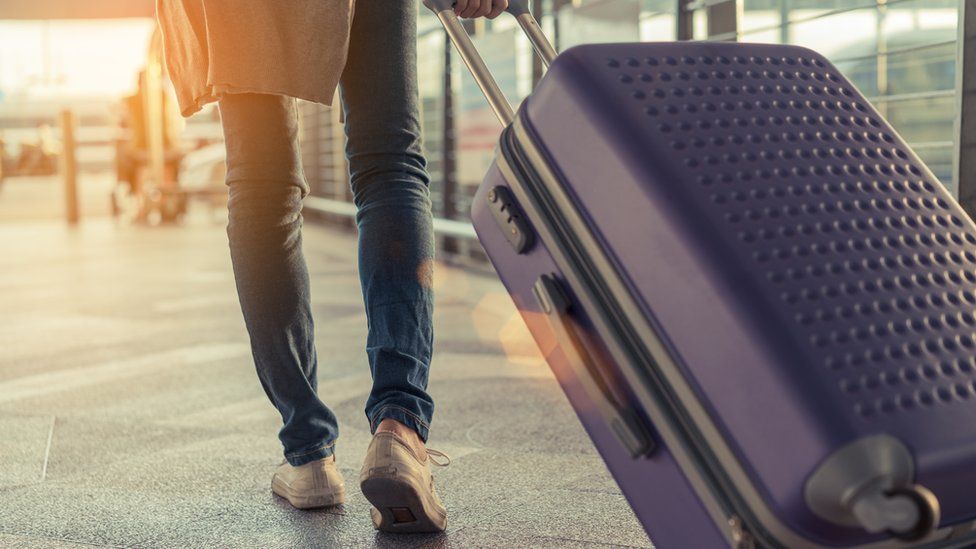 However, the increasing number of "extras" can make the booking process confusing, say critics.
Some perks are also shooting up in price as benefits that used to be free are cut away. For instance, three of the UK's most popular airlines – Ryanair, EasyJet and Wizz Air – have cut the size of their free cabin baggage allowance by half since 2018, an investigation by the BBC's Rip off Britain found.
"Many passengers will find it unfair to find they must pay much more than the headline fare – with many airlines adding on extortionate fees just for the privilege of sitting with small children, or taking a cabin bag onboard," Rory Boland, travel editor at consumer group Which?, tells the BBC.
"The fees for these 'added extras' can quickly add up, so it's important to look beyond the headline fare when working out what will offer the best value."
Ancillary fees arrived in the 1990s with the emergence of budget airlines such as Ryanair and EasyJet, but they have spread to bigger carriers, says John Grant, senior analyst at OAG, an aviation data firm.
"Twenty years ago you would have paid a ticket and even if you didn't want to check a bag you would have paid for one," he tells the BBC.
However, he says extra fees have become a bigger part of airlines' business models over the past seven years and carriers are becoming "increasingly creative" about what they charge for.
"Fees are going up because the cost of air operations is going up," he says.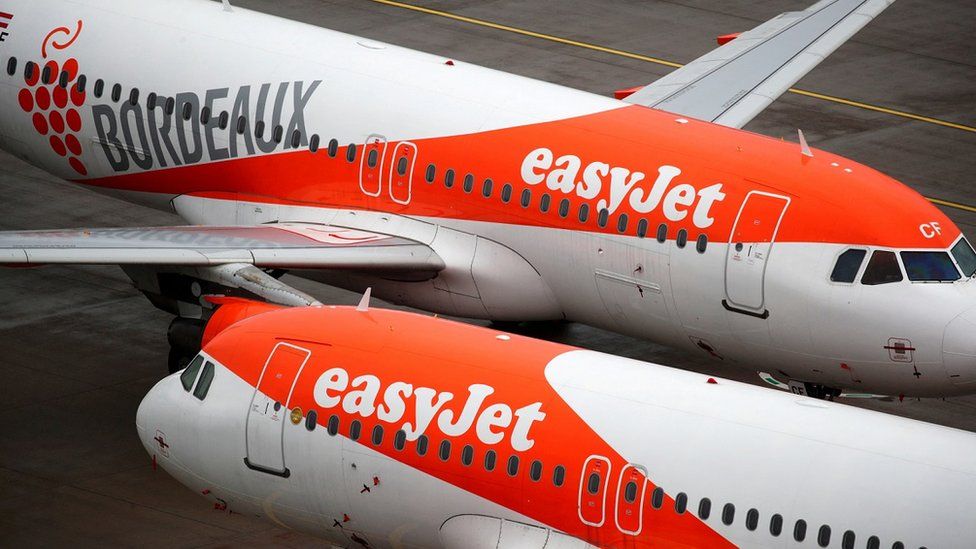 Take EasyJet, which has raised charges sharply for some extras over the past six years:
In 2017, the airline charged £25 to cancel a flight online or £30 over the phone, in circumstances when it was prepared to grant a refund. Now it charges £49 and £55
A name change used to cost from £15 more than 60 days before travel, or £45 if it was less than 60 days. Now it is £55 and £60
Flight changes made 60 days or less prior to departure were £30-£35 in 2017, and are £49-£54 now
EasyJet told the BBC it would "always be competitive and offer good value".
"Customers can choose to only pay for what they want and don't pay for services they don't need," it added.
The airline's results show just how important extra fees are to its business, accounting for almost a third of revenues in 2022, at just under £1.6bn.
The amount it makes per passenger also soared by 59% between 2019 and last year, from £14.32 to £22.73.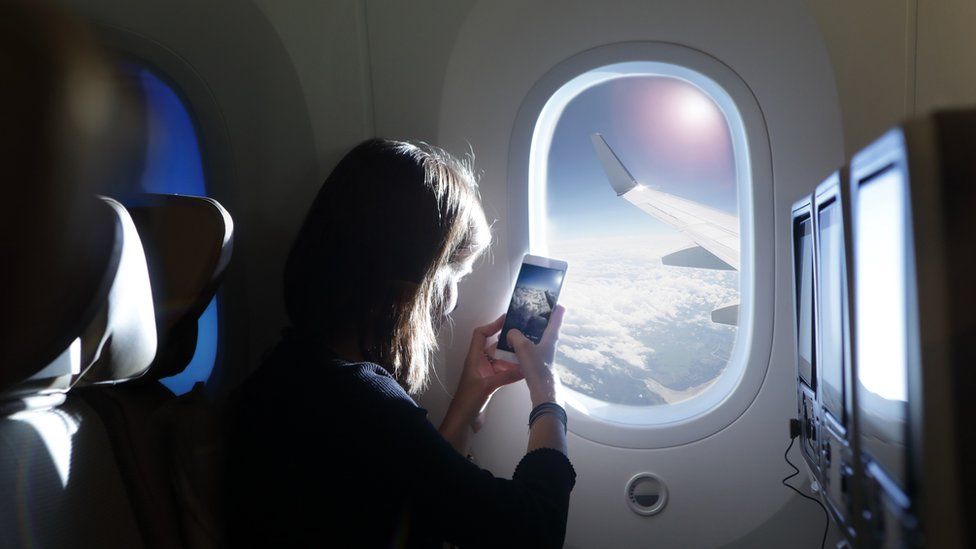 Travel expert Simon Calder says he does not have a problem with most airline add-ons as the consumer always has the choice not to pay them.
Airlines such as Ryanair have also greatly lowered the cost of air travel for the public, he says.
But Calder adds: "Once you get into extreme charges to wheel your case onto an aircraft it gets silly and bears no relation to cost to the airline. It's about making money."
He also objects to having to pay to sit together, as happens on Ryanair and Wizz Air flights.
"Generally I find EasyJet and BA will seat you together even if you don't select a seat," he says.
Ryanair told the BBC that additional products such as allocated seating and priority boarding are all optional and passengers can "mix and match ancillary products that suit their needs".
A spokesperson for WizzAir said that part of its "ultra low-cost" structure allows customer to "unbundle" its products so that they only pay for what they need.
"Optional add-ons are not required in order to fly, and we believe that customers should be offered the choice and flexibility to choose the right products for them," the spokesperson said.



Tips for avoiding costly extras
Articles sharing tips on avoiding costly extras are now common online.
One strategy is wearing additional layers of clothes to avoid an extra baggage fee, with one woman from the Philippines claiming to have worn 2.5kg of clothing onto a flight in 2019.
Mr Grant advises travellers to buy all their extras in one go, upfront, to minimise additional costs.
"Buy for what you expect to use when you buy your ticket – buy the bundle rather than keep going back as that is more expensive."
Which? advises travellers to take hand luggage only, if they can, as it will often work out cheaper, and to measure the size of their cabin bag to avoid unexpected fees at the airport.
It also says travellers should make the most of their hand luggage by folding and rolling clothes to maximise space; swapping bulky items like books and electric toothbrushes for e-readers and handheld brushes; and planning your holiday wardrobe carefully so you don't take unnecessary clothing.
Finally, travellers should consider booking directly with the airline, Which? suggests, as they won't jack up the price of extras like some online travel agents do.


Additional reporting by Ez Roberts and Faarea Masud
Article source: https://airlines.einnews.com/article/650886817/ei9sib7pnvzuMX5e?ref=rss&ecode=vaZAu9rk30b8KC5H