Sen. Tammy Duckworth, D-Ill., warned that lawmakers supporting a proposal by Sens. Kyrsten Sinema, I-Ariz., and Sen. John Thune, R-S.D., to reduce airline pilot qualifications would have "blood on your hands."
Duckworth, who serves as chair of the subcommittee on aviation safety, is an Army veteran pilot who survived after her Black Hawk helicopter was struck by a rocket-propelled grenade in Iraq.
In a speech on the Senate floor Thursday, she said she "is only alive because of the swift actions of an experienced flight crew" in speaking out against the amendment added to the version of an FAA reauthorization bill passed by the House Transportation and Infrastructure Committee Wednesday.
"There has never been a worse time to consider weakening pilot certification requirements to produce less experienced pilots; 2023 has already been a chilling year for our civil aviation system," she said. "We've witnessed a disturbing rise of near-deadly close calls that led the FAA to convene an unprecedented safety summit where the acting administrator warned that the entire aviation industry need to not grow complacent because complacency kills."
JETBLUE UNVEILS NEW AIRCRAFT PAINT DESIGN TO 'STAND OUT' AMONG OTHER AIRLINES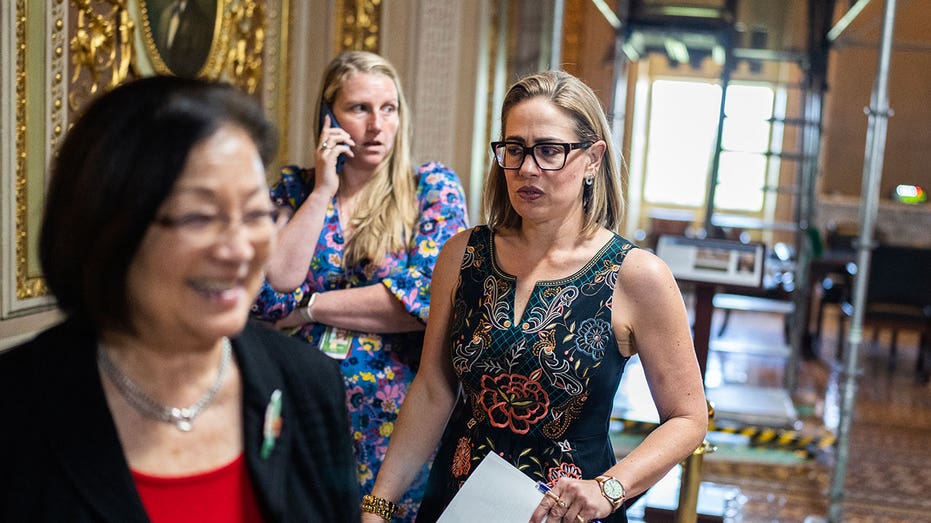 "The last thing we should be doing is weakening part 121 certification standards. We have had seven close calls most recently and the answer is not, 'Let's reduce pilot training,'" she said. "It's the pilot who prevented those close calls from becoming accidents in the first place. As a pilot, I learned the value of real-world experience. Trust me, hours in that cockpit in the sky matter. Simulators are a valuable training tool. I applaud them and make use of them, but they are no substitute for the real thing. Life-saving instincts are earned through hours of dedication through the craft of piloting a real aircraft with real stakes."
The Air Line Pilots Association, which represents more than 74,000 pilots at 42 U.S. and Canadian airlines, said in a statement last week that the so-called "Enhanced Qualification Program" supported by Thune and Sinema would weaken pilot training and qualification requirements that have reduced the number of airline passenger fatalities by 99.8% since they were implemented. The association said the amendment would change how credit hours are counted, permitting some pilots to fly with as little as 500 hours of training, effectively reverting to the previous rules before a 2010 overhaul by Congress.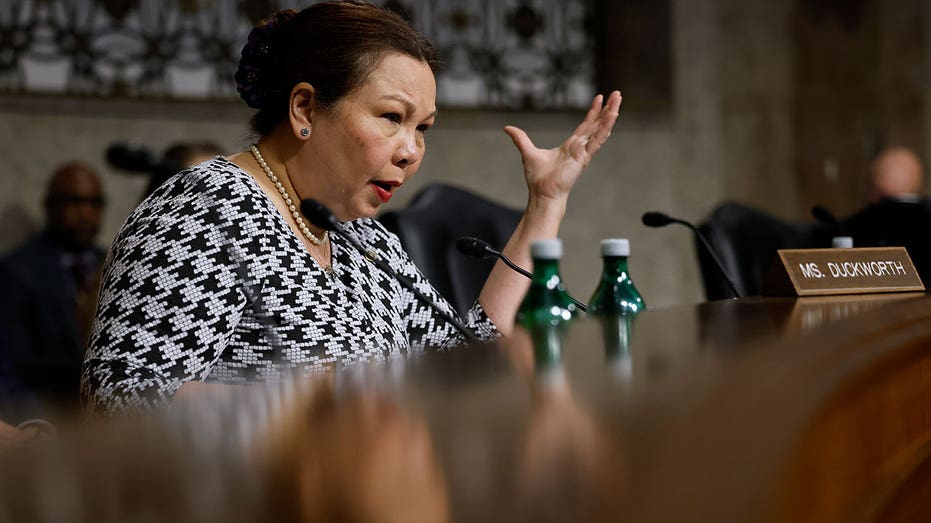 JETBLUE LAUNCHES NEW REWARDS SYSTEM
The airline industry is climbing back to pre-pandemic levels during a simultaneous pilot shortage. The consulting firm OliverWyman has projected a worldwide shortage of up to 80,000 airline pilots by 2032.
"At this point I question whether the special interests pushing to weaken the 1,500-hour rule even have a methodology or model to measure the relationship between certain certification standards and the availability of pilots," Duckworth continued Thursday.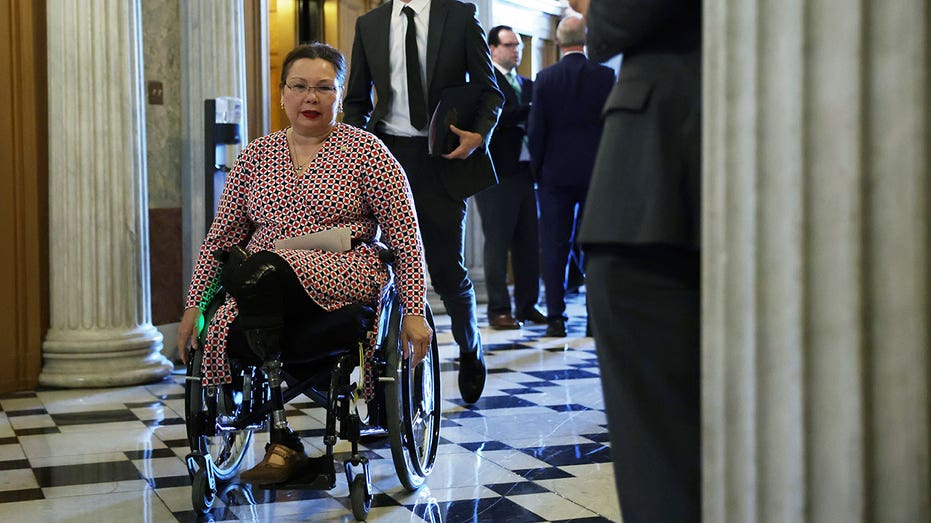 "Now is not the time to go backward on our post-COVID safety system and there has not been a single aviation fatality due to pilot error since the 1,500-hour rule was put into effect. Now is not the time to put corporate profits ahead of the lives of our constituents who may want to board a commercial flight in the future. A vote to reduce a 1,500-hour rule for pilot training will mean blood on your hands when the inevitable accident occurs as the result of an improperly trained crew," Duckworth said.
CLICK HERE TO READ MORE ON FOX BUSINESS
In a statement to Fox News Digital, Hannah Hurley, a spokesperson for Sinema's office, defended the amendment.
"This broadly supported bipartisan amendment empowers the FAA to determine the safest way to train pilots and continues Kyrsten's laser focus on increasing aviation safety."
Sinema's office argued the amendment doesn't erode the overall hours, experience or training required under current regulations, explicitly states that the FAA must prove any changes to curriculum enhance safety and is nearly the same as the one that passed the relevant House committee unanimously.
Fox News' Griff Jenkins contributed to this report.
Article source: https://airlines.einnews.com/article/640327085/Z1LhKwXelFcDn9Iq?ref=rss&ecode=vaZAu9rk30b8KC5H