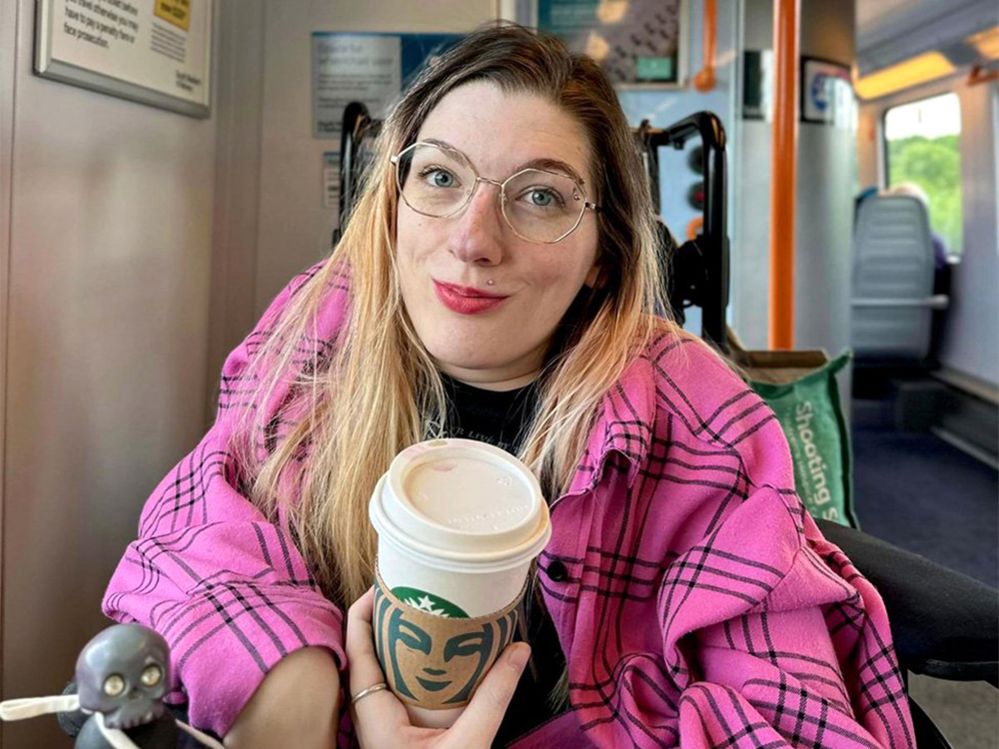 Major airlines are charging some disabled passengers double to fly from the UK, the BBC has found.
Nearly 30 carriers contacted by the BBC said passengers with mobility problems must purchase a full-price ticket for a personal care assistant (PA).
This is despite Civil Aviation Authority guidance on EU law, maintained by the UK post-Brexit, urging airlines to subsidise the cost.
Disabled people with mobility issues say the situation is discriminatory.
Melody Powell has been saving up to visit friends in New York who kept her company online during years of Covid shielding, but says the extra cost makes flying impossibly expensive.
Melody, 25, uses a wheelchair and needs to fly with a PA to help her reach the toilet and get off the plane. She now has enough money to pay for her own fare – almost £600 – but is still a long way from being able to afford another full-price ticket.
"Seeing how much it will cost me to fly because I'm disabled is quite scary," she says.




Richard Amm is unable to visit his family in South Africa during the festive season or at short notice, when PA tickets can cost £1,500.
When his 77-year-old mother broke three ribs recently, flying over was too costly.
"I would love to visit my mum," Richard says. "But facing double the cost, it just isn't really feasible for me to go."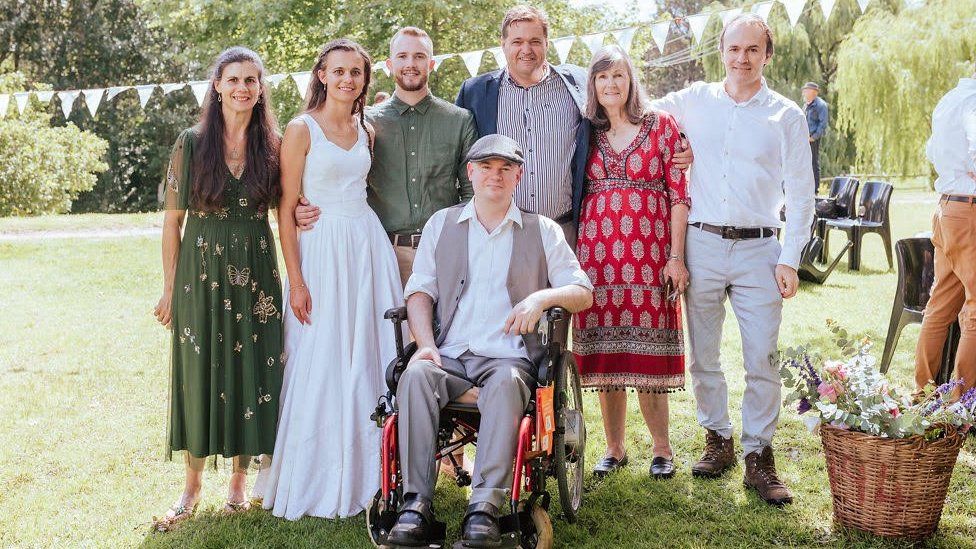 The 40-year-old uses a wheelchair and has trouble lifting his arms, so needs help on long flights.
He feels the current situation is "totally discriminatory" and makes it even harder for disabled people to manage the already high costs of living.
"Most of us are too poor to even afford a ticket for ourselves," Richard says.
BBC News contacted more than 100 airlines, including all that fly from Heathrow, to find out how many insist on a PA and whether they offer a discount.
Only Pakistan International Airlines offers PA discounts for both international and domestic travel
Some 28 airlines confirmed that they require passengers with mobility problems to purchase an additional PA ticket at full price – these include major airlines like Emirates, Etihad Airways, American Airlines and Virgin Atlantic, as well as budget airlines such as Easyjet, Ryanair, Jet2 and Eurowings
A further 40 carriers, including Turkish Airlines and Delta, list either a recommendation or mandatory requirement to travel with a PA on their website, but do not clearly set out how much it costs, nor whether the individual or the airline should pay
Some airlines in Australia, Malaysia, Canada and India offer concessions for domestic flights only, and Aegean said it examines requests on a case-by-case basis
The remaining 33 airlines either did not reply to the BBC's request, had no information listed or stopped operating prior to publication
British Airways told the BBC that it provided discounted PA fares on direct flights to Brazil and US, but refused to specify by how much. US law allows for subsidised tickets, but only if the airline believes a PA is necessary for safety reasons and the individual does not.
But in reality, the BBC has been told, this excludes the majority of disabled passengers as it is extremely rare for the clause to be activated – as most people who are told they need a PA already accept that they do.
Being told by airlines to travel with, and pay for, a PA is a common frustration for disabled passengers, says Josh Wintersgill, a wheelchair user and entrepreneur who is trying to improve aviation accessibility.
"With many not requiring companions, being forced to travel with someone feels very undermining and incurs additional costs. This is significantly unfair and borderline discriminatory," he says.
He says there is a need for "drastic international collaboration" to improve "outdated and ineffective regulations and guidelines".
The CAA, which regulates UK aviation policy set by the Department of Transport, also recommends free or discounted PA tickets, but again lacks the power to impose them. The CAA's chief, Anne Bowles, told the BBC that while there was no legal requirement for airlines to offer free or discounted seats to an accompanying person, "our view is that it is best practice for airlines to do so".
Melody is frustrated that there is no obligation for airlines to offer discounted fares.
"When it comes to any sort of legislation that's meant to help disabled people, it's never a legally binding thing," she says. "It's always 'a suggestion' that people conveniently forget exists."
Airlines and airports are required to provide disabled passengers with assistance to the plane free of charge, including help to board and disembark the aircraft, in line with anti-discrimination commitments.
However, during the flight itself, airline staff are not expected to help disabled passengers access the toilet or evacuate the aircraft.
This is because airlines are not considered service providers under the UK Equality Act, leaving few legal options to challenge disability discrimination in air travel.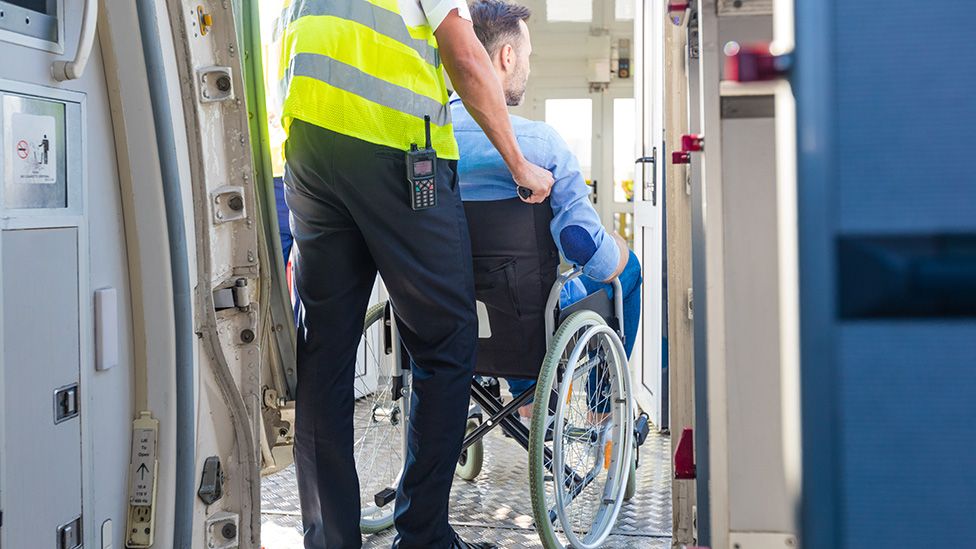 Last year the government conducted an aviation consultation that addressed accessibility for disabled passengers but, like its aviation passenger charter, it did not specifically address additional ticket costs for PAs.
When asked by the BBC over the widespread failure of airlines to adopt recommendations to subsidise PA fares, the Department for Transport said it was "committed to ensuring" accessible air travel but did not address the additional ticket charges.
Enforcing global disability rights in air travel is a challenge because there is no collective means of imposing obligations internationally.
For example, when a 2019 lawsuit in Canada found that requiring obese passengers and those with a disability to purchase two seats was discriminatory, the country's airlines began to subsidise PA tickets – but for domestic flights only.
Legal experts have told the BBC that the most probable path for change is for a bloc of countries, such as the EU, to impose a member-wide standard that might then become a global norm. Post-Brexit, the UK's position would require its own unique commitments.
Disabled people 'avoid flying'
Rather than face the additional costs and challenges of flying as a disabled passenger, many avoid it.
Ben Iles, 44, likes to travel but has flown just twice in the past 20 years, having had bad experiences getting on and off planes – he now prefers to use a van that is adapted to his wheelchair.
"I have everything I need," he says.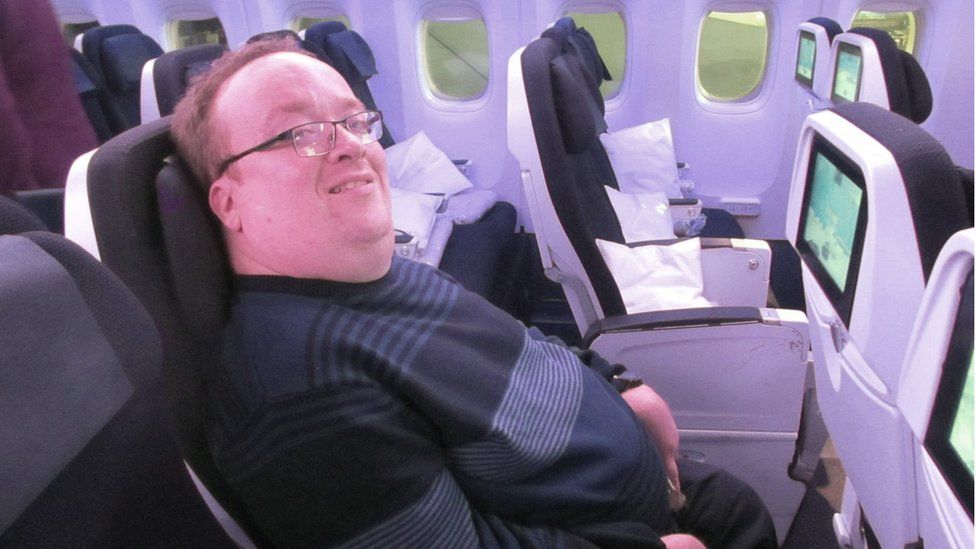 But there are some signs of progress for disabled and less mobile travellers – the Department for Transport said last month that it planned to give the CAA the power to fine airlines for breaching consumer laws.
This includes removing the reimbursement cap for damaged wheelchairs, which are currently treated like regular luggage and valued by weight, not price.
The CAA has also suggested a ranking to provide transparency about the disability performance of different airlines.
In response to the BBC's findings, Airlines UK, the industry trade body, said its airlines held a "proven track record" of constructive engagement on disability issues and would continue to be supportive of any initiative that improved quality and access to air travel.
Article source: https://airlines.einnews.com/article/646795214/92mRPv4svF_laUyu?ref=rss&ecode=vaZAu9rk30b8KC5H