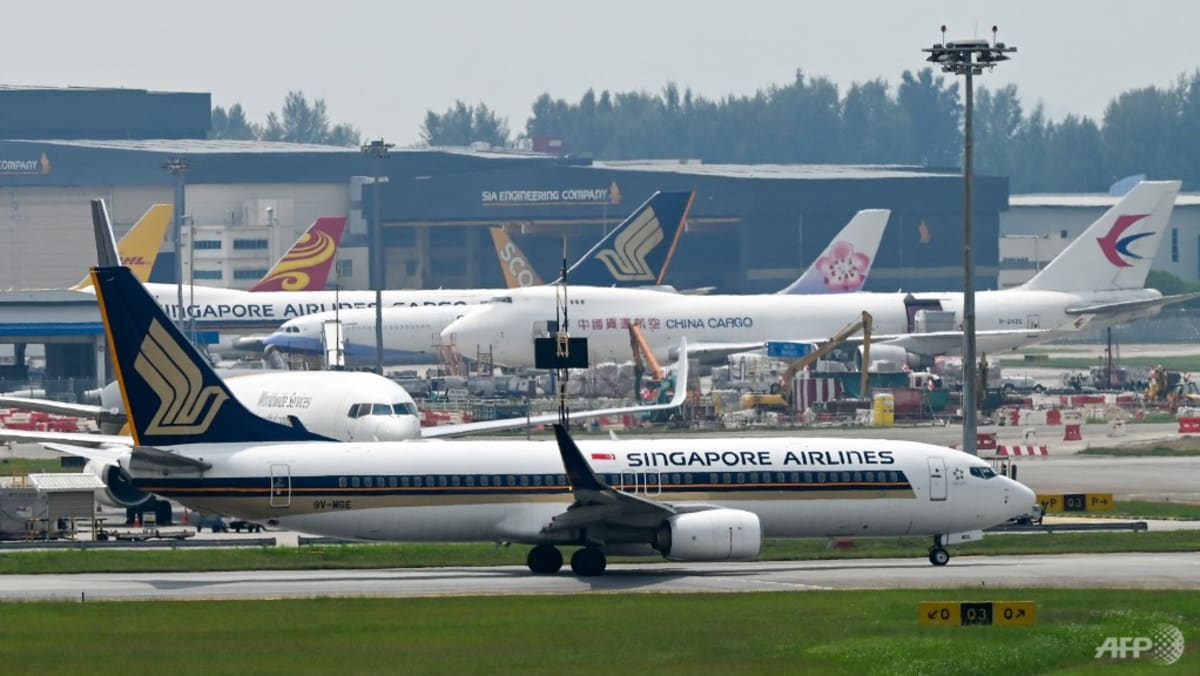 CHECKING IN
The main bottleneck for the next few years is the current two-runway system, which limits the number of flights the airport can handle without leading to an unacceptable level of congestion and delays.
The number of flights or movements is currently at about 89 per cent of 2019 levels and about 87 per cent of peak pre-COVID levels. This means that 11 per cent to 13 per cent of the existing slots are unused.
However, there should be an opportunity prior to the start of the three-runway system for Changi Airport to return to the over 33,000 movements it was handling during peak months before the pandemic and squeeze out a modest number of additional slots, potentially by incentivising more flights at off-peak times.
The quartet of leading competitors in Singapore's airline market – SIA, Scoot, AirAsia Group and Jetstar Asia – made up 31 per cent, 18 per cent, 9 per cent and 4 per cent, respectively, of the total scheduled passenger flights at Changi Airport last month.
Of the four, only Scoot and AirAsia are fully utilising their slots.
Scoot last month had about 5 per cent more scheduled flights at Changi Airport compared to August 2019, while the AirAsia Group had virtually the same number, according to global travel data provider OAG.
In comparison, SIA had 24 per cent fewer scheduled flights at Changi Airport last month compared to August 2019 (including the flights operated in 2019 by its regional subsidiary SilkAir, which was merged into SIA in 2021), while Jetstar Asia had 60 per cent fewer flights.
SIA is gradually adding flights over the next several months and recently announced its schedule for the northern hemisphere summer 2024 season. As a result of the additions, its flight count at Changi Airport is projected to be just 11 per cent lower in August 2024 compared to August 2019, as per data from OAG.
Scoot has not yet decided on its summer 2024 schedule. However, SIA Group, which includes Scoot, will likely again be using 100 per cent of its Changi slots by the end of 2024 with some slots that were used prior to the pandemic by SilkAir transferred to Scoot.
Jetstar Asia also has not yet decided on its summer 2024 schedule but recently provided capacity projections for the first half of next year, when its capacity will still be at less than 50 per cent of 2019 levels with a fleet of nine aircraft. Jetstar Asia currently operates seven aircraft, compared to 19 prior to the pandemic, and has announced two more aircraft will be added by the end of this year.
Jetstar Asia and SIA currently account for almost all the unused slots at Changi Airport as the total number of flights operated last month by airlines outside the quartet of the four leading competitors was only 3 per cent less than August 2019. Even Chinese carriers last month had only 4 per cent fewer flights at Changi than August 2019 despite China being the last market to reopen.
Article source: https://airlines.einnews.com/article/653139613/8W3_zzzHRw76yiFT?ref=rss&ecode=vaZAu9rk30b8KC5H