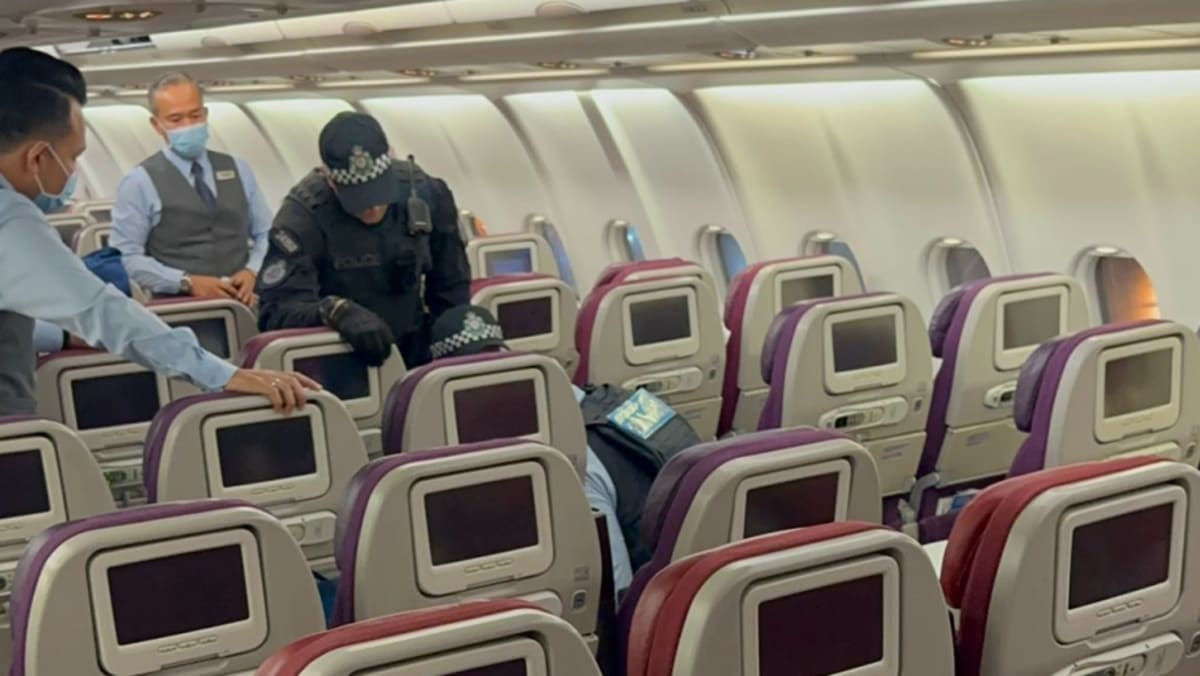 A video taken by a passenger appears to show the man, who was wearing a backpack, threatening passengers and staff.
Police did not specify the nationality of the man though they said he is a resident of Canberra.
They had earlier stressed the incident posed no "impending threat to the community" – although it did cause 32 domestic flights to be cancelled and created lengthy delays of up to 90 minutes for others. No international flights were cancelled.
"In the interest of safety, the commander of the flight made a decision to return to Sydney," said a Malaysia Airlines spokesperson in response to CNA's queries on Monday night.
The airline added that other passengers and crew members completed disembarkation at 7pm.
The man has also been charged with one count of not complying with cabin crew's safety instructions, the Australian Federal Police (AFP) added.
"The AFP will not divulge operational matters, however, an emergency response plan was enacted and an evacuation was initiated once it was deemed safe for passengers and crew."
The man is expected to appear in court on Tuesday.
The offences carry a maximum penalty of 10 years imprisonment and a fine of over A$15,000 (S$13,200).
Article source: https://airlines.einnews.com/article/649908662/ZzneJG-G1FzFzm8e?ref=rss&ecode=vaZAu9rk30b8KC5H