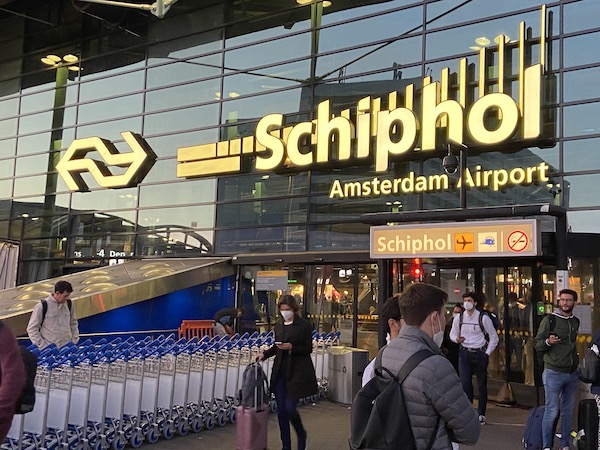 KLM, Easyjet and Transavia, and a number of other airlines, are heading back to court in an effort to "get clarity" over the government's plans to cut flight numbers at Schiphol airport from 500,000 to 460,000 later this year.
Earlier this month, the appeal court overturned a lower court decision which was in favour of the airlines, saying that ruling was not in the interest of local residents. In particular, the appeal court said the airlines could derive "no rights" from the current illegal situation in terms of flight numbers which, it said, "the state had turned a blind eye to".
The appeal court ruling on July 7 "creates a lack of clarity and causes uncertainty for passengers and the aviation sector," the airlines said in a statement on Wednesday.
In particular, it is unclear how the scheme will be applied and enforced, and how it will affect aircraft movements at the airport, they said. In addition, they argue, "the judgement conflicts with national, European and international regulations".
The lower court found in favour of the airlines in April, stating the government was wrong to order Schiphol to reduce the number of takeoffs and landings by 40,000 this year, and a further 20,000 in 2024.
The airlines had argued officials had not gone through the required 'careful process' before making the order. The court agreed, saying that according to EU guidelines, a state can only reduce the number of aircraft movements at an airport if the interests of all stakeholders have been properly taken into account in a balanced way.
The airlines say they are confident they can reduce noise levels and CO2 emissions 'while maintaining a network of destinations for the millions of passengers and tonnes of cargo they carry annually to and from Schiphol'.
Schiphol, which is 100% state owned, had said it will accept the new limit this year and the further cut to 440,000 flights in 2024, but that it cannot rule out an expansion after that.
Article source: https://airlines.einnews.com/article/646549771/E_2KtX7kA_3ML5FX?ref=rss&ecode=vaZAu9rk30b8KC5H