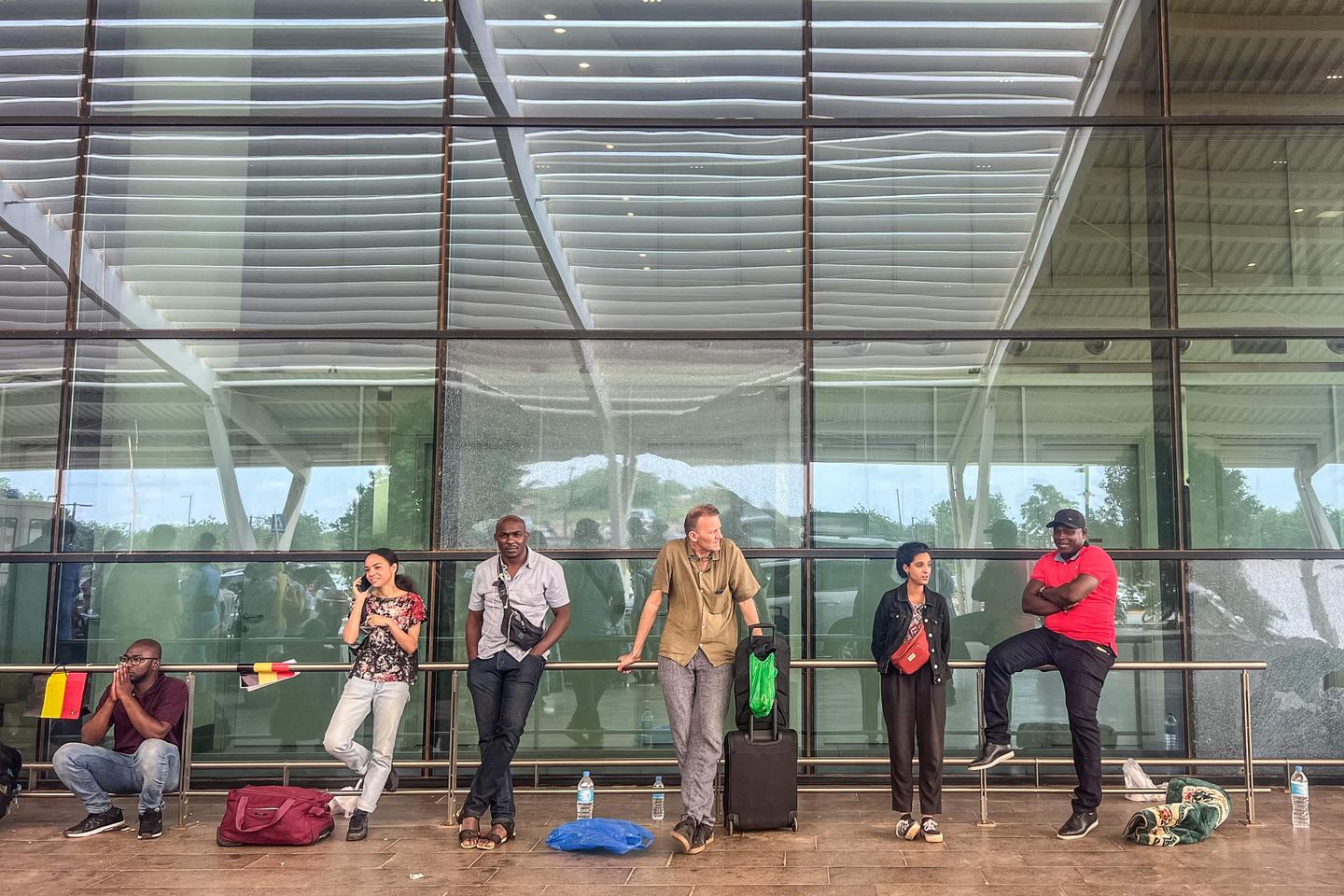 "There are no more flights," said expatriate Dominique, who asked to use a different name. Speaking from Niamey, the capital of Niger, where he has remained despite the evacuation of French nationals following the coup against President Mohamed Bazoum on July 26, he confirmed the absence of commercial aircraft since Sunday, August 6. That day, faced with the threat of air intervention from neighboring states, the junta decided to close the state's airspace. "We were hoping that it would remain open to the five neighboring countries as before, but it didn't. So we're waiting," he said. He had been planning to take an Air Algérie flight home, but so far without success.
As well as hampering travelers' movements locally, this situation is already causing complications for airlines far beyond Niger. The ban comes on top of the existing ban on flights over Libya and Sudan, making more than half of the skies above the Sahel impassable for airlines.
On Sunday, Air France, British Airways, KLM, Lufthansa and Turkish Airlines, among others, were forced to cancel, delay or even divert flights in order to fill up with the fuel needed to extend flight times. On six of these flights, for example, the French carrier, which serves 33 destinations on the African continent, diverted in order to refuel. The flight from Nairobi, Kenya, to Paris-Charles-de-Gaulle was diverted to Casablanca, Morocco, to replenish its supplies.
Air France has also suspended its flights to Bamako, in Mali, and Ouagadougou, in Burkina Faso, until Friday, August 11, as these two countries are dominated by military regimes that have shown solidarity with the junta in Niger. "Flights will operate non-stop between Accra, Ghana, and Paris-Charles-de-Gaulle," said the airline.
Hour-by-hour monitoring
Since Monday, these airlines have been trying to adapt, but the consequences, should this situation persist, are likely to be unfortunate in terms of organization, flight times and additional costs. All the more so as the companies are already penalized by the closure of Ukrainian and Russian airspace on their flights between Europe and Asia. "In total, 37% of flights take more than eight hours, i.e. 14% more than before the pandemic," according to a study by the European Travel Commission (ETC) published in May. The study noted how Western airlines have lost market share to their Chinese rivals in these destinations.
In Africa, these detours mean going via the Red Sea and the Suez Canal to the east, and Morocco to the west. This means longer flight times, ranging from an extra 40 minutes to Johannesburg, South Africa, to two hours to N'Djamena, Chad. "At this stage, we have not yet calculated the additional costs this could entail," added the Air France spokesperson. He did however confirm the reorganization of crew schedules and the fact that "rest times have been adjusted."
You have 26.43% of this article left to read. The rest is for subscribers only.
Article source: https://airlines.einnews.com/article/649083051/oP8cK0024FywHDLi?ref=rss&ecode=vaZAu9rk30b8KC5H