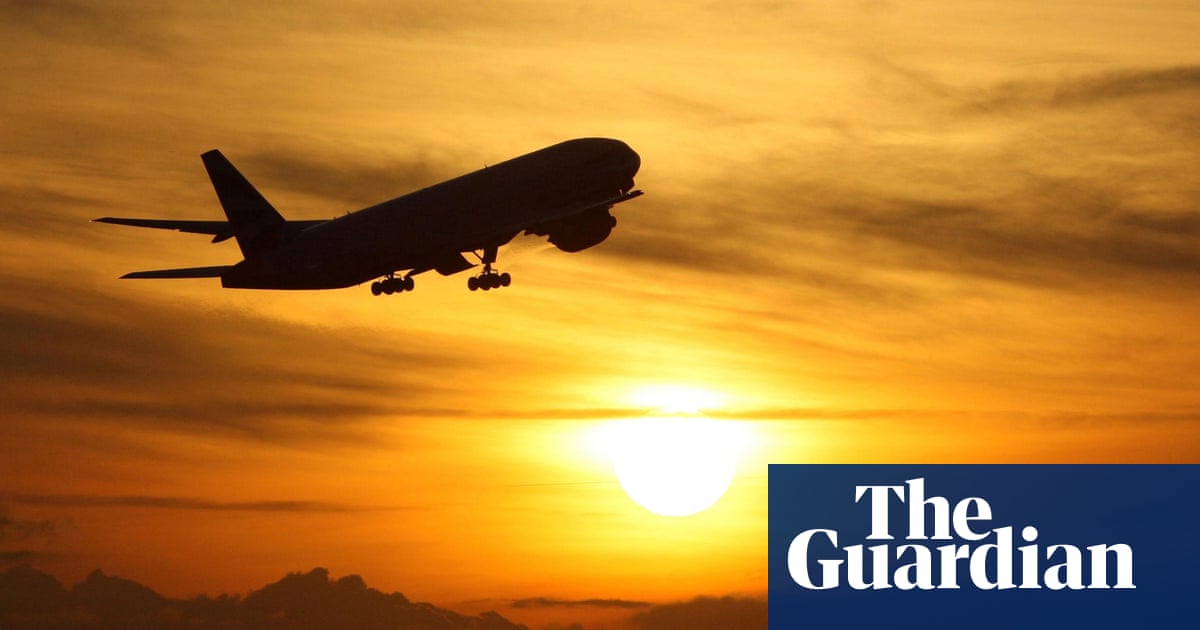 International airlines could cut back flights to Australia in coming years because the high-polluting long haul routes stand out as low-hanging fruit to meet future environmental commitments, the country's parliament has been warned.
Mandatory emissions reductions schemes for global aviation are still being negotiated. However, Australia risks being "priced out" of the international aviation network when carbon pricing and other binding targets begin taking effect over the next decade, the Australian Airports Association (AAA) said in a submission to a parliamentary inquiry.
"As Australia is at the edges of the global air network with long distances from Australian airports to major regional and global hubs in Asia, North America and the Middle East, it is essential to ensure Australia remains a viable destination for international migration, tourism and business travel," the AAA's submission said.
Operators disproportionately reducing frequencies of flights to the southern hemisphere as an easy path to meet their obligations in a carbon-constrained future could leave Australians with considerably fewer – and significantly more expensive options – to connect with other continents.
Ensuring the local sustainable aviation fuel (SAF) industry and stores are capable of refuelling aircraft on SAF for their return leg will be essential to prevent ambitious environmental commitments from isolating Australia, the AAA warned, as it called for the government to be an active voice at discussion tables as global agreements are fleshed out.
While domestic aviation targets fall under Australia's own emissions reductions scheme, emissions related to international flights are considered under the International Civil Aviation Organisation's carbon offsetting and reduction scheme for international aviation (Corsia).
"Failure to negotiate an effective and equitable deal for Australia may mean a contraction in Australia's connectivity to the world," the AAA said.
James Goodwin, the chief executive of the AAA, said the Australian government must be "a strong voice at the international tables where these emissions reductions are being discussed and calculated".
He said the government needs to make clear that aviation is essential for Australia's connectivity, and there should be an equal focus on reducing unnecessary short-haul flying elsewhere. For example, an airline reducing flights from Europe to Australia could instead use its aircraft and carbon capacity to fly several short haul flights in Europe – including routes between destinations that could be serviced by rail.
The AAA believes Australia should advocate for these ramifications to be considered by any future emissions reductions schemes.
Additionally, sustainable aviation fuel capability will be a key way to make long-haul flights to Australia sustainable. Airlines have slowly begun blending modest amounts of SAFs into their fuel mixes, and while many have announced plans to significantly ramp up these blends – Qantas has committed to 10% SAF by 2030 – production is not expected to reach quantities to allow airlines to achieve net zero commitments by 2050 without relying on offsets.
Australian governments and businesses have recently announced plans to explore converting byproducts from sugarcane and wheat starch into SAF, while other countries rely on cooking oils, palm oil and animal fats.
However Goodwin said other nations' SAF capabilities were more advanced, and that "Australia needs to play catch-up".
"The science is proven, we need to have an industry and get it going," he said. "It's no silver bullet, but SAF will be one of those measures that will take us a good distance to reduce emissions."
Goodwin acknowledged there are currently no binding agreements affecting international airlines, but said the aviation industry expects these to be formalised and mandatory "very soon".
"As we approach 2030 this is going to become a much higher-profile issue. International emissions are in a policy no-man's land at the moment, but what concerns us is if we suddenly have new regulations, if voluntary schemes become mandatory, we can't risk losing connectivity because we haven't spoken up enough at the table when these rules were being discussed.
"For an international carrier trying to reduce its emissions – and it may have its own targets and obligations in its own country outside of global agreements – we know one way of reducing emissions is to simply not fly as much, and with Australia at the end of the world it would be very easy to just no longer fly to Australia," Goodwin said.
Australia's transport minister, Catherine King, during a visit the UK this week spoke of the two countries' "shared ambitions for decarbonising aviation … while still facilitating growth in the industry".
King said the Australian government supported the ICAO's initiatives, noting these included a long-term aspirational goal for international aviation to achieve net-zero carbon emissions by 2050, as well as the Corsia program.
King did not respond to questions about the state of Australia's SAF capability and concerns that connectivity to Australia could be reduced.
Article source: https://airlines.einnews.com/article/645450887/oOd1QE9vLBIQSADp?ref=rss&ecode=vaZAu9rk30b8KC5H