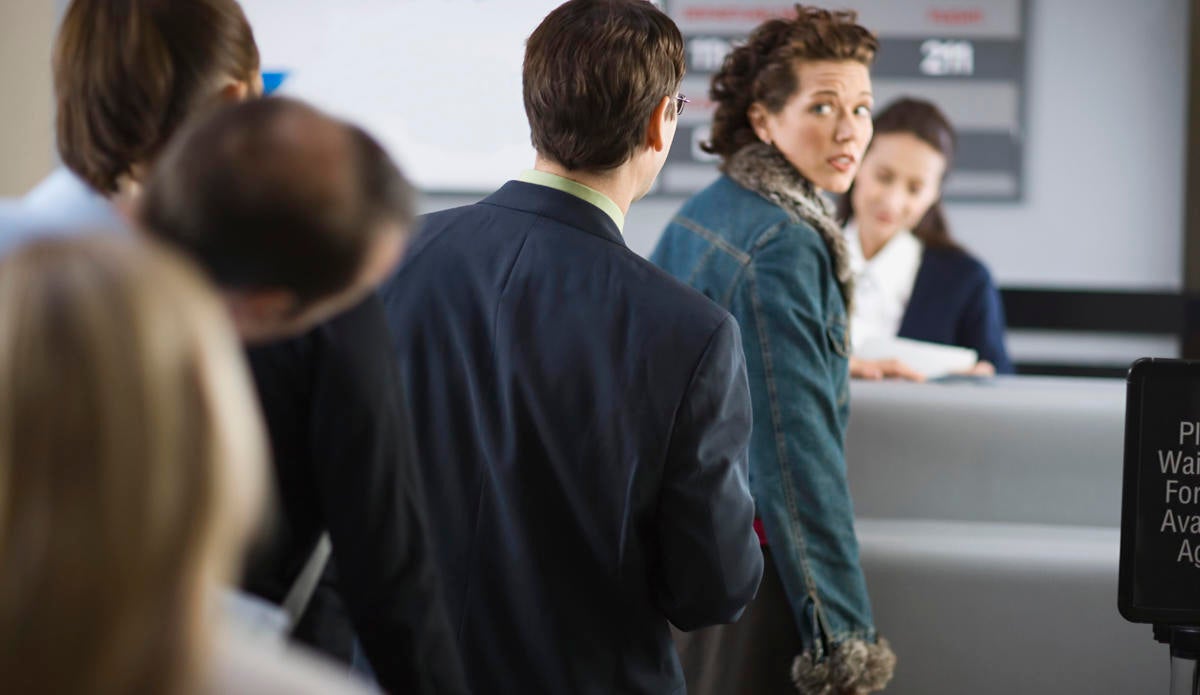 If it wasn't uncomfortable enough to fly, several airlines around the globe are adding some new hurdles to air travel. While many airlines outside the U.S. don't have the same overcorrected security we have, it would seem others are looking to control people's burden on travel and costs at the waistband.
Passengers flying out of South Korea or New Zealand had to plan to weigh themselves before taking flights on the country's respective airlines. Korean Air is the latest company, to measure the weight of passengers and carry-on items for the flight's "safety." Air New Zealand enacted their policy back in June, where The Daily Mail quotes that over 10,000 passengers would be asked to weigh during their pre-flight checks.
"This is crucial for safety of flight operations, and Korean Air complies with this mandate and remains committed to safety, its number one priority," Korea's Ministry of Land, Infrastructure and Transportation said, with Korean Air echoing the sentiment.
"Korean Air passengers will be asked to step on scales with their carried-on items at each boarding gate," they added. "The data collated anonymously will be utilized for survey purposes and doesn't mean overweight passengers will need to pay more."
This is certainly a step beyond the policies we've seen in the past. Some airlines would ask passengers who were overweight to purchase two seats, with past users reporting that U.S. Airways and Southwest have allegedly used similar policies in the past. Many plus-sized advocates and groups have called out such policies in the past, with a recent example being Jae'lynn Chaney from Vancouver, Washington, according to Newsweek.
The plus-sized blogger has spoken out about the need for better accommodations for larger passengers on flights, with airlines standing behind "customers of size" as a descriptor to blanket all cases.
"Air travel should be comfortable and accessible for everyone, regardless of size. As plus-size travelers, my partner and I have unfortunately experienced discrimination and discomfort while flying," Chaney wrote as part of her Change.org petition. A counterpoint here could be that air travel is uncomfortable for everybody in the modern world when you're looking at the salary brackets. Beyond that, maybe man wasn't meant to fly and this difficulty is just the way the universe is telling us we broke something.
0commentsArticle source: https://airlines.einnews.com/article/653493371/xiQvg8LArvl0j9k4?ref=rss&ecode=vaZAu9rk30b8KC5H