Sign up for Unlocking the World, CNN Travel's weekly newsletter. Get the latest news in aviation, food and drink, where to stay and other travel developments.
It's a nightmare scenario for anyone with a pet: taking them on a trip with you, and losing them.
Paula Rodriguez is currently living that nightmare, after her dog, Maia, was lost by airport staff who were bringing her to her Delta flight at Atlanta airport – the busiest in the world.
Rodriguez was flying from her home in the Dominican Republic for a two-week vacation in California with her six-year-old dog, Maia, on August 18.
Flying Delta Air Lines with Maia in the cabin with her, Rodriguez's journey included a layover at Hartsfield-Jackson Atlanta International Airport, before continuing to San Francisco.
But on arrival at Atlanta at 6.55 p.m. Friday, Rodriguez says that border force staff informed her that she "didn't meet the requirements" of her tourist visa – so they canceled it, telling her that she'd have to return to home on the next flight.
When they realized that wasn't until the next day, they said she'd have to spend the night in a detention center – but that her dog couldn't come with her.
"They called a Delta agent, who took Maia from me," Rodriguez told CNN.
"I started asking questions about where she'd be spending the night, and told him she'd been in a lot of distress on the flight. When we'd got there [to Atlanta] she'd puked with distress and had diarrhea.
"He told me not to worry, that she'd be taken to a facility with staff trained for that. That they'd give her food and water and take care of her. It wasn't my wish, but I understood. There was nothing I could do, and I trusted him."
A reunion that never happened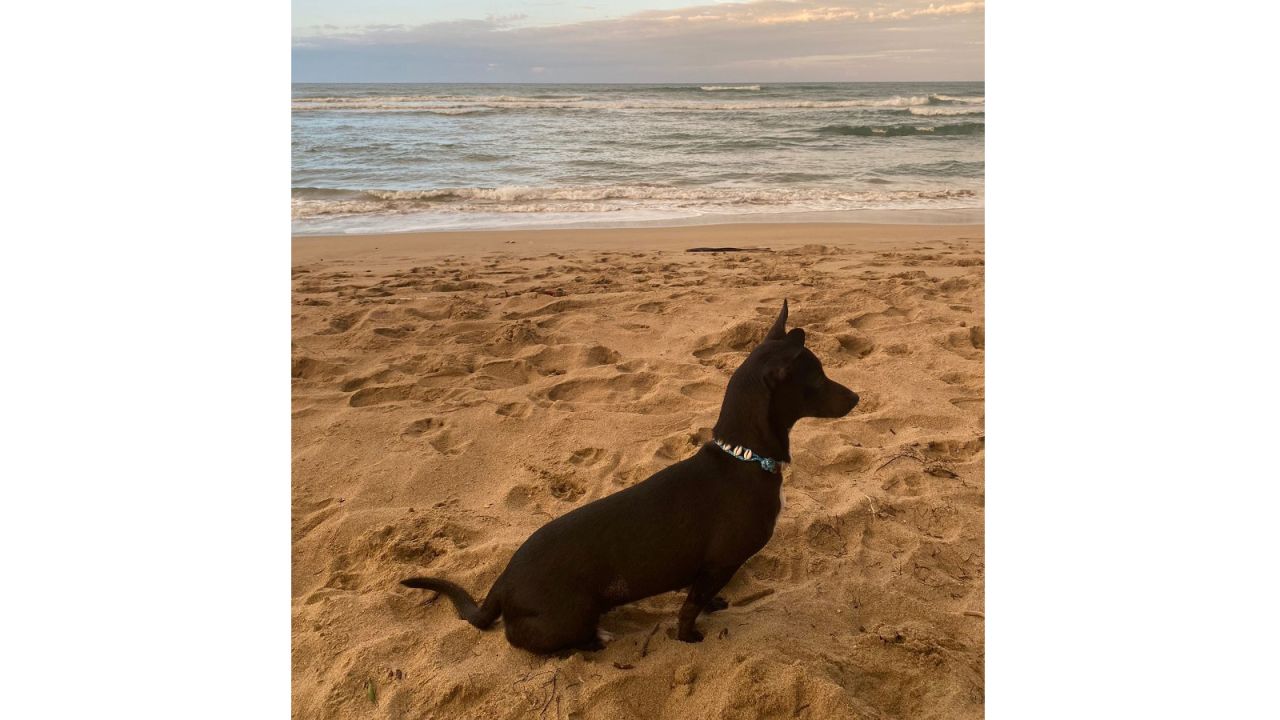 Rodriguez's flight back to the Dominican Republic was scheduled for 10.20 a.m. the following day, and border staff told her that they'd pick her up from the detention center one hour and 45 minutes before her departure, to take her to the gate, where her dog would be waiting.
"I asked everyone – I told them I needed time to locate her, that she was sick and I wanted to clean her kennel, and they said, 'Let's go to the gate, she should be there,'" said Rodriguez.
Passengers were already boarding as they arrived. But Maia wasn't there.
"The gate staff started making calls. A manager came and said they were looking for her, that she should be in the facility but they didn't have time to look and I should get on a plane," said Rodriguez.
"I started panicking and said, 'I'm sorry, I can't get on when you're telling me you don't know where my dog is.'"
They shifted her to a flight an hour later, leaving for Punta Cana, a two-and-a-half-hour drive away from Santo Domingo. Rodriguez was happy to switch destinations, and assumed that it was a simple mixup and Maia would make the next flight.
But Maia didn't show, and border agents told Rodriguez that she couldn't be in the US for more than 24 hours without a visa. She had to leave on that flight to Punta Cana – without the dog.
Desperately seeking Maia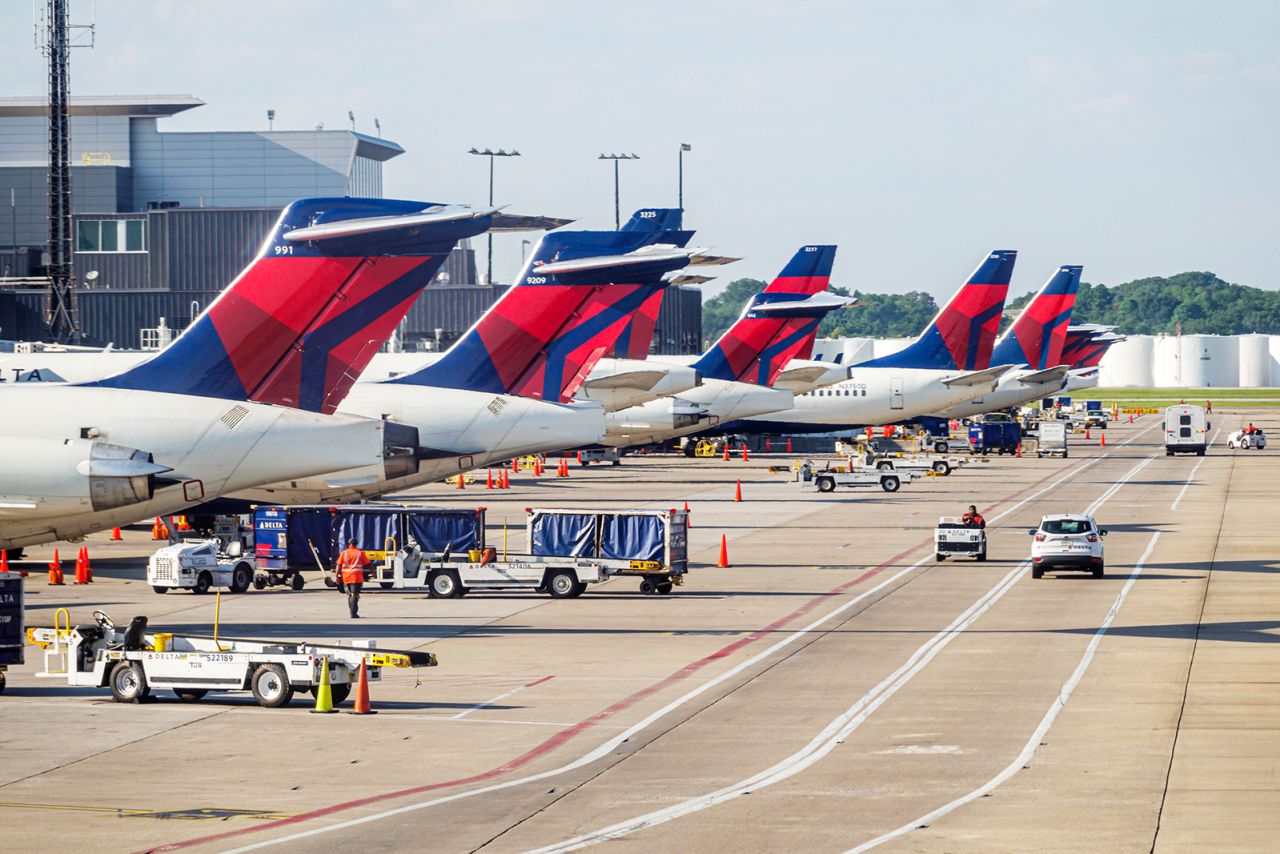 Rodriguez says she had a panic attack on the three-hour flight to Punta Cana. She and Maia have barely spent minutes apart from each other since Rodriguez, who used to rescue street dogs and rehome them, found her as a month-old puppy and couldn't bear to part with her.
"Everyone who knows me knows what she means to me. I don't go anywhere without her. She's so well behaved that I take her to restaurants, literally everywhere. She's my partner in everything," she told CNN.
Upon landing at Punta Cana, she filed a report. Meanwhile, her mother went to Santo Domingo in case the dog had ended up there without anyone realizing.
"I called Delta, Atlanta airport, even San Francisco. I filed every claim possible. I called all the shelters and veterinary surgeries I could in Atlanta. I was in agony for two days with no answer," said Rodriguez.
On the Monday, two days after the dog went missing, she says she was called by a Delta representative in Santo Domingo.
"He said that she was being transported [to the plane] on the runway, and staff had opened her kennel, and she had got out of the car and escaped into the middle of the runway," she told CNN.
"Planes were taking off and coming in. He said they chased her but she ran faster and faster and she escaped. That's all I know."
The following day, she was called by another Delta representative, informing her that he'd be handling her case.
"I've called him several times a day but he has no updates," she said.
With her US visa canceled, Rodriguez isn't allowed to fly back into the United States to search for her dog. Instead, on August 24, six days after she last saw Maia, Rodriguez's mother was flow out to Atlanta to represent her.
"They're giving her a tour, and showing her the tapes, but she says there's nothing – no leads," said Rodriguez.
"The thing is, that airport has more than 4,000 acres. My mom told me it's scary dimensions – it's definitely a possibility that she's hiding in the airport, but she could be in a lot of places."
Hartsfield-Jackson was ranked the world's busiest airport earlier in August by aviation analytics firm OAG.
'Living a nightmare'

Maia is microchipped, and Rodriguez says that she and Delta have notified every animal shelter and veterinary surgeon in the county, and sent them photos of her – which is why she thinks Maia might still be in the airport.
"If anyone had found her, they'd have taken her to a shelter and she'd have been scanned. My information is right there. The highest possibility is that she's still there, hiding," she said.
A Delta spokesperson told CNN in a statement: "Delta teams have been working to locate and reunite this pet with the customer and we remain in touch with the customer to provide updates. Delta people feel deeply concerned for the customer and the dog and we're committed to ongoing search efforts, working closely with the City of Atlanta Department of Aviation and other stakeholders."
Meanwhile a spokesperson for the airport told CNN: "ATL's operations teams conduct runway and airfield inspections throughout the day. At this time they have not encountered the dog, but will continue to remain vigilant should she appear. If she is seen, ATL's staff will attempt to capture her and return her to the airline and her owner." They did not respond when asked how the dog was allowed to escape in the first place.
In 2019, a dog escaped its cage while being transferred at Atlanta. Gale, an American Staffordshire Terrier, was found after a four day search. Pilots noticed her on the runway, and a trap was laid with food to lure her in.
For Rodriguez, the wait for news is painful.
"I'm in agony," she said. "I've been living a nightmare since Friday, knowing my baby is out there somewhere scared, or might be injured. All kinds of thoughts come into my head and I can't do anything. Every minute feels like a day."
Article source: https://airlines.einnews.com/article/652211420/IAhR6wpIrlcABJqF?ref=rss&ecode=vaZAu9rk30b8KC5H